By Alvin Alexander. Last updated: June 4, 2016
MacBook skins FAQ: What do you know about MacBook skins, and MacBook skin websites?
I've mentioned here before that I'm looking to buy another MacBook for the devdaily.com international world headquarters, and the process of learning that the base MacBook only comes in white led me to the discovery of all sorts of cool "MacBook skins" (aka, MacBook protective covers, or MacBook covers). Wow -- I knew there were very basic MacBook skins and shells, but I had no idea what a huge market this is.
MacBook skins - a collection of MacBook skins websites
There are tons of MacBook skins websites, so I'll try to spare you from having to look at all those, and just share a short list of the best MacBook skins websites I've found so far. I've given each website a brief section with MacBook skins images from each website.
This page is sponsored by DecalGirl. Save 10% at DecalGirl.com with code DECAL10
want to sponsor a page? learn more.
MacBook skins from DecalGirl
After looking at many (many) MacBook skins websites, the DecalGirl.com website
may have the largest collection of iPhone and MacBook skins. They have page after page of really wonderful MacBook skins designs, including these: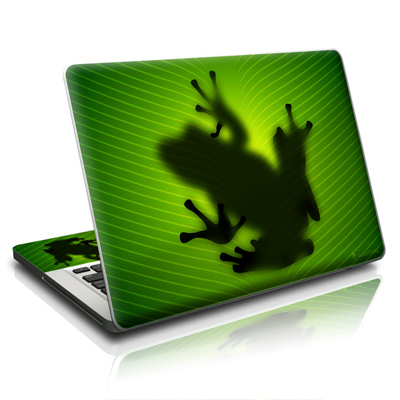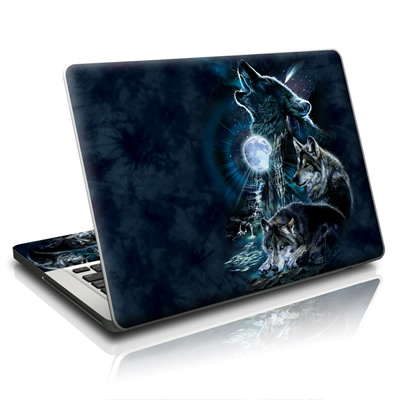 (The above images are all courtesy of DecalGirl.)
As you can see, with a MacBook skin you can turn a plain, white MacBook into something totally different.
MacBook skins from MacStyles
I also love the brightness, patterns, and messages of the MacBook skin designs on the MacStyles website. They don't seem to get into artwork like some other sites, but I really like the simplicity and use of color in their MacBook skins: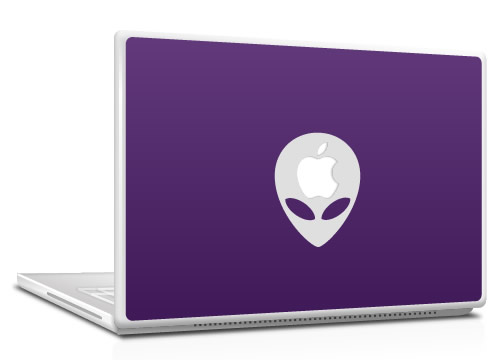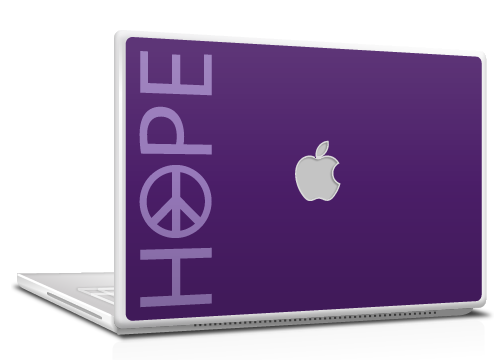 (The above images are all courtesy of MacStyles.)
MacBook skins from GelaSkins
The artwork on the GelaSkins site absolutely blows me away. Here are just a few example artistic MacBook skins from their website: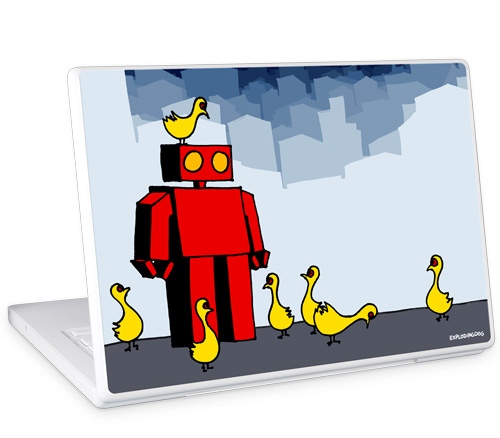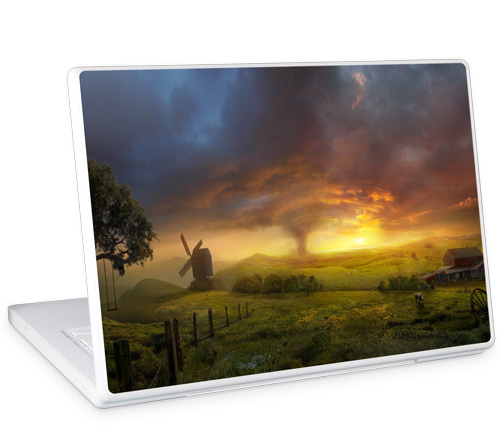 (The above images are all courtesy of GelaSkins.)
These are some really terrific MacBook skins.
MacBook skins from Skinizi
The SkiniZi website also has very good MacBook skins artwork. Their styles are a little different from the GelaSkins site, but I like them as well.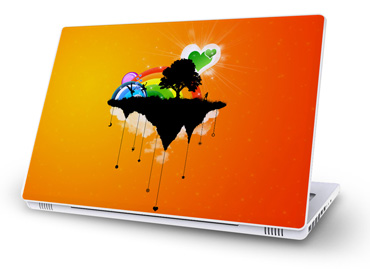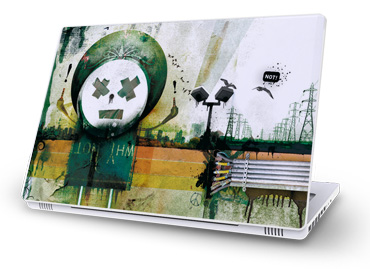 (The above images are all courtesy of SkiniZi.)
Mac and MacBook skins - summary
After doing the research for this article, I have to say, I'll never look at a MacBook the same way. A plain white MacBook now seems a little dull, and I can see where adding a MacBook skin makes a MacBook look entirely different.
I'm sure there are many more cool Mac and MacBook skins websites, but I hope these sites give you an idea of what's available out there in the world. The artwork on all of these sites just blows me away. With all these sites, and typical prices below $30, I think you'll be able to find a great skin for your MacBook (or other Mac model).
For your convenience, here's a repeat of the links to the MacBook skins websites I linked to in this article:
Best MacBook skins - related articles
If you're interested in other protective devices for your MacBook or Mac notebook, see our companion article, "MacBook protective covers, shells, case, and sleeves". And if you're interested in iPhone skins, I've also written an article showing similar skins for iPhone and iPod devices.