By Alvin Alexander. Last updated: June 3 2016
I probably spend about 10 hours a year looking at data related to website visitors, and today was one of those days where I gave it 15 minutes of time. Here's a quick look at the data.
This first image shows what browsers the visitors are using: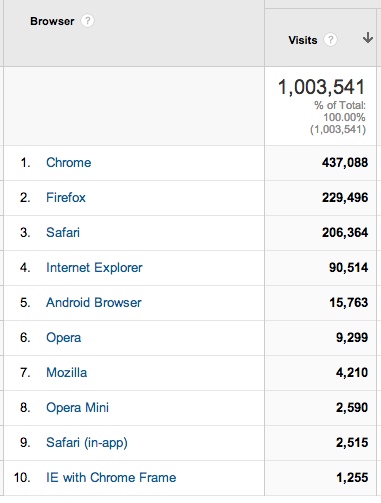 I write mostly about Open Source and Macs, so if IE is a little lower than usual, it may be because of that.
This image shows the number of people using desktop, mobile, and tablet clients: