"My legacy, what will it be?
Flowers in the spring,
the cuckoo in the summer,
and the crimson maples of autumn."
When you own a business, you'll eventually think about the question, "What is my brand?" That is, when people think of your business, what do you want them to think?
The brand at every software consulting company I've run is this:
We solve problems, often very large, very difficult problems.
In the process of solving these problems we also provide great customer service.
If we seem to be a little more expensive than others, we're certainly worth it, we always get our man. For instance, we might estimate that a project will cost $100,000, and a competitor says they can do it for $75,000. But if we have historically always solved problems and come in under budget, and the competitor has a less successful history — meaning they may not actually solve the problem — which price is really higher?
However you want to phrase it, I think of my brand like this:
My service might seem more expensive than my competitors, but I always get my man, a little something like Sherlock Holmes. In the process, I also communicate very well with my client, constantly keeping them up to date.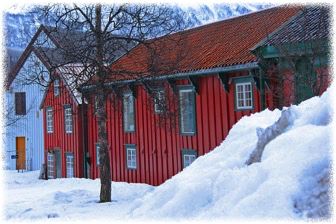 Because I know this is my brand, I make sure that all of my marketing material follows this brand. I make sure that my website and all of my printed material look good, and beyond that, on those days when I don't feel like communicating with a client about a certain problem, I force myself to do it anyway, because I want this to continue to be my brand.
Before you move on to the next chapter, I encourage you to take a few moments and think about these questions:
What is my brand?
Am I Mercedes? Porsche? Ford? Toyota?
Am I always faster than others?
Am I always successful?
Do I cost more, or less, than my competition?