By Alvin Alexander. Last updated: June 4, 2016
iPod and iPhone Skins FAQ: Can you recommand some good iPod and iPhone skins stores/websites?
Holiday iPhone and iPod gifts - Apple iPhone/iPod skins! Looking for great 2010 holiday gifts for under $20? Take a look at the great collection of iPod and iPhone skins from websites like DecalGirl, Skinit, and others. Their artwork is outstanding, and almost all of their prices are under $20, typically around $15.
Here's a quick look at some of the great artwork from these iPhone skins websites.
2010 holiday iPod and iPhone gifts - Skins from DecalGirl
As a 2010 holiday iPhone gift idea, the iPod/iPhone skins artwork on the DecalGirl website
really blows me away. Just looking through their iPod/iPhone skins selection, they currently have 435 iPhone skins, and I assure you, you can spend a lot of time looking at all of them. (I say that because they are really terrific.)
Here are a just a few iPhone skin images from the DecalGirl website: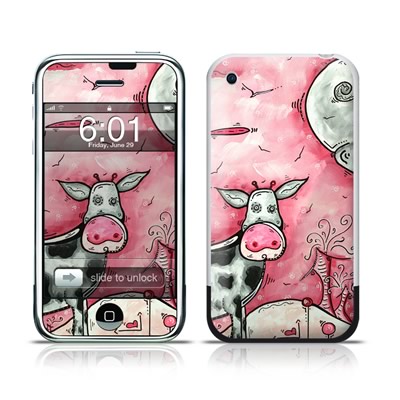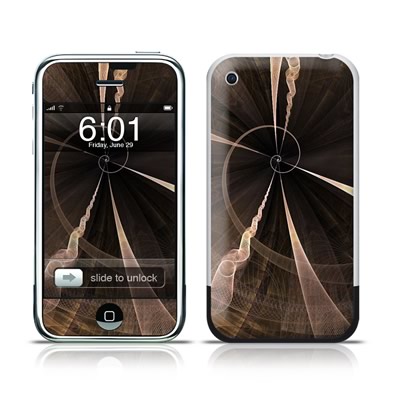 (Images courtesy of DecalGirl.)
2010 holiday iPod/iPhone skins from GelaSkins
Like the DecalGirl site, the the GelaSkins website also features a
large collection of great artwork for their iPhone skins collection. I keep trying to think of something important to add here, but all I can suggest is that if you're interested in iPod/iPhone skins, just visit their website and browse through their designs and artwork collection. Between all these sites, there's bound to be an iPod/iPhone skin that you'll really like.
Here are a couple of selected iPhone skin images from the GelaSkins site: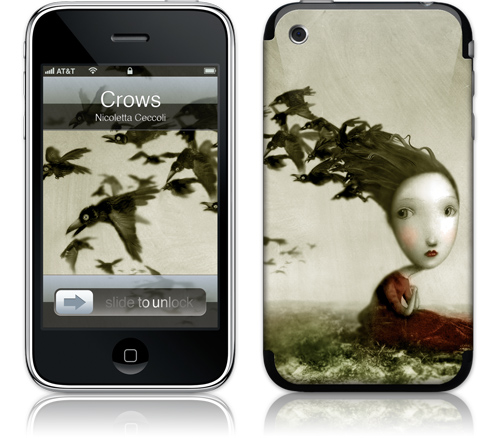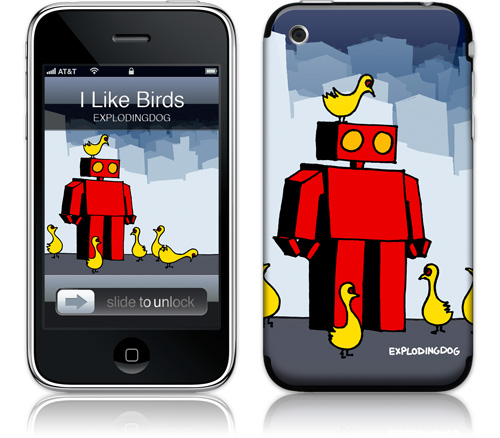 (Images courtesy of GelaSkins.)
Holiday iPod/iPhone gifts - skins from Infectious
This was the first time I've seen the Infectious website, but once again, here's another great collection of iPhone/iPod skins artwork. The Infectious website currently has 163 iPhone skins. Once again, not much to add here, other than a couple of iPod and iPhone skins images from the Infectious website: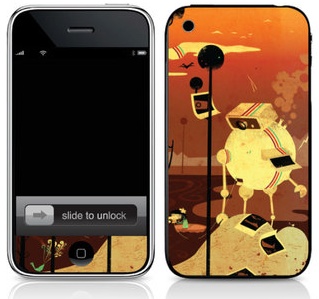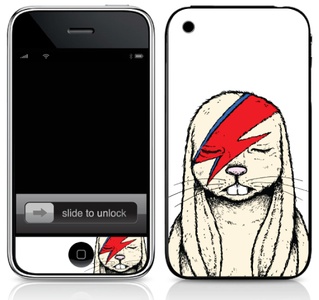 (Images courtesy of Infectious.)
2010 holiday iPhone gift ideas - iPhone skins from Skinit
Last but not least, the Skinit website
also has a nice collection of iPhone and iPod skins. They also take a slightly different approach to the iPhone skin market, organizing their iPhone and iPod skins in a variety of categories, including the ones shown here:
Sports
Colleges
Entertainment
Disney
Fashion
Urban
Military
Religious
Much more ...
If you're looking for a nice iPhone gift idea, a custom iPhone/iPod from Skinit
can make a really terrific holiday 2010 gift idea.
Holiday 2010 iPhone and iPod skin gift ideas
I hope this collection of iPod and iPhone skins is helpful in your search for a great iPod/iPhone holiday 2010 gift idea. As you can see, the off the shelf skin artwork is really wonderful, and the Skinit approach of offering custom skins is also a wonderful holiday 2010 iPod/iPhone gift idea.