By Alvin Alexander. Last updated: June 4, 2016
Okay, this geek gift idea isn't for me, but if you have a young geek child, it might be a very cool geek gift for them. A friend of mine linked up to this Star Wars "Tauntaun Sleeping Bag" on Facebook, and it immediately made me think of my nephew.
Here's a description of the Tauntaun Sleeping Bag
from the ThinkGeek website:
This high-quality sleeping bag looks just like a Tauntaun, complete with saddle, printed internal intestines, and a plush lightsaber zipper pull.

Use the plush lightsaber zipper pull on the Tauntaun sleeping bag to illustrate how Han Solo saved Luke Skywalker from certain death in the freezing climate of Hoth by slitting open the belly of a dead Tauntaun and placing Luke inside the stinking (but warm) carcass.

If your kids don't change their tune on which Star Wars film is the greatest ever, you can do your best Jar Jar impression until they repent.
Here is a collection of images of the Tauntaun Sleeping Bag, courtesy of ThinkGeek.com: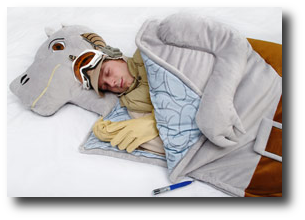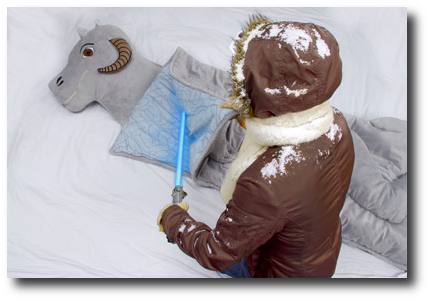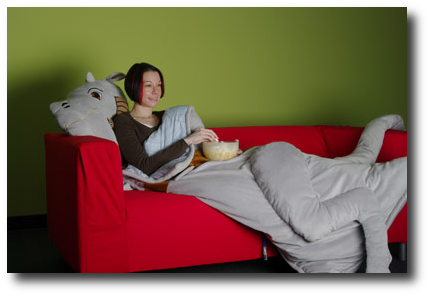 It's a pretty clever idea, and I have to think a young geeky kid would like it.
There's much more information about the Tauntaun Sleeping Bag at the ThinkGeek website
.
Oops, before I go, here's a Tauntaun ad from ThinkGeek (which may or may not show the latest price info):
Free FedEx Home Delivery at ThinkGeek.
Use code: DEALNEWS