By Alvin Alexander. Last updated: June 4, 2016
iPod/iPhone skins FAQ: Where can I get some great iPod and iPhone skins?
If you've been with me lately, you know I've been looking at a variety of "skins" for different electronic devices, most notably "MacBook skins". All of this was started when I was looking at buying a MacBook for a co-worker, and when she asked "Does the MacBook come in any colors besides white?", my eyes were opened to the amazing "MacBook skins" world. And now my eyes have also been opened to the wonderful "iPhone skins" world.
As this fascination continues, I've sifted through a collection of terrific iPod and iPhone skins websites, and I'm sharing the best iPhone skin websites I can find.
If you're new to this iPhone skins world like I am, you'll quickly find there is an amazing variety of iPhone/iPod skins to choose from, and the designs and artwork is just incredible.
This page is sponsored by DecalGirl. Save 10% at DecalGirl.com with code DECAL10
want to sponsor a page? learn more.
Great prices on iPhone skins
The amazing thing about the iPhone skins market is that the prices for almost all of these iPhone skins are about $15 (plus shipping and handling). I expected the prices would be more like $30-50, but hey, you'll get no argument from me here.
DecalGirl skins for iPhone and iPod
I first ran into the DecalGirl website
when looking at the MacBook skins market, and sure enough, they have a terrific collection of iPod and iPhone skins as well. Just looking through their selection, they currently have 435 iPhone skins, and I assure you, you can spend a lot of time looking at all of them. (I say that because they are really terrific.)
Here are a couple of iPhone skin images from the DecalGirl website: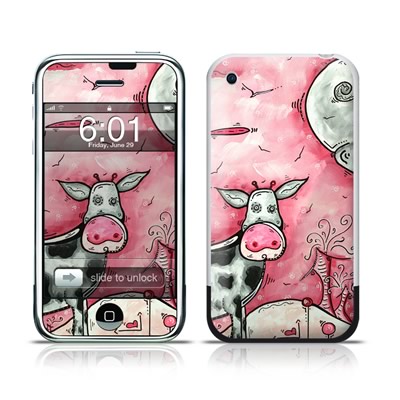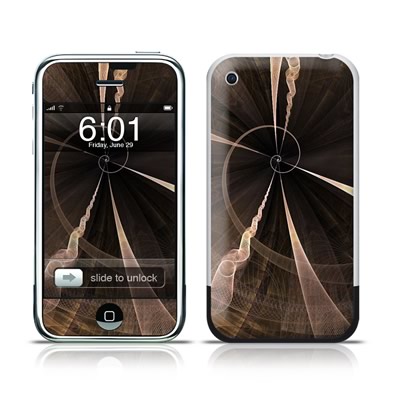 (Images courtesy of DecalGirl.)
As you can see, with iPhone skins like these you can really turn your iPod or iPhone into something very different.
GelaSkins - More artistic iPod and iPhone skins
Like the DecalGirl site, I ran into the GelaSkins site while looking at
MacBook skins, and like DecalGirl, GelaSkins has a large collection of great artwork for their iPhone skins collection.
I'm trying to think of something important to add here, but really, all I can suggest is that if you're interested in iPod or iPhone skins, just visit their website and browse through their designs and artwork collection to find an iPod/iPhone skin that you really like.
Here are a couple of selected iPhone skin images from the GelaSkins site: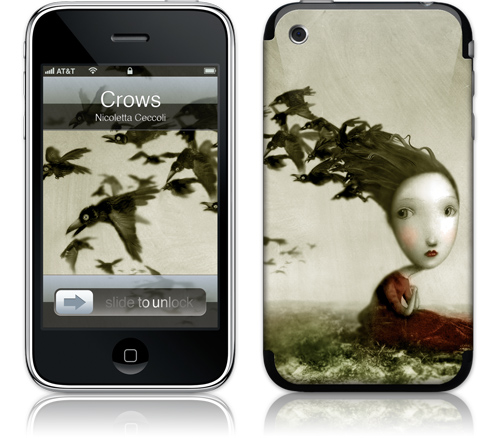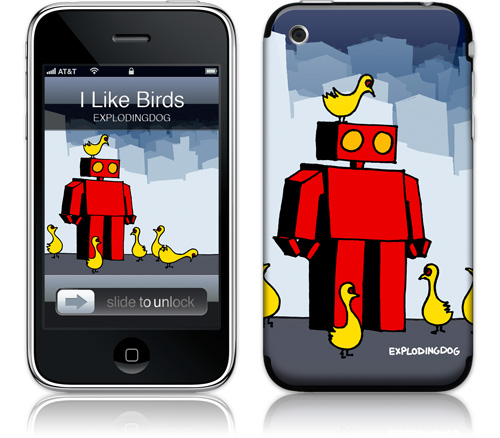 (Images courtesy of GelaSkins.)
Infectious skins for iPhone and iPod
This was the first time I've seen the Infectious website, but once again, here's another great collection of iPhone/iPod skins artwork.
The Infectious website currently has 163 iPhone skins. I don't have much else to add here, other than a couple of iPhone skins images from the Infectious website: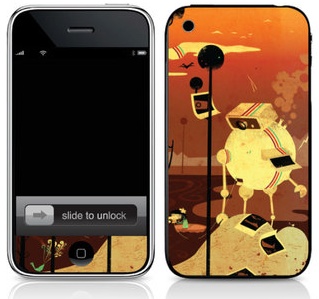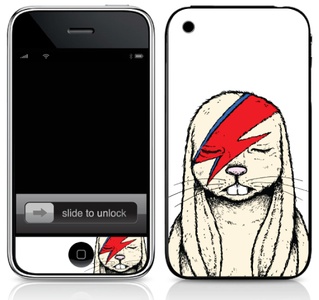 (Images courtesy of Infectious.)
Custom iPhone skins from Uniqueskins
The most interesting thing about the Uniqueskins site is the ability to design your own custom iPhone skin. Just follow this link, find your iPhone or iPod, click the "Design" link next to the product, and design your own custom skin for iPhone or iPod.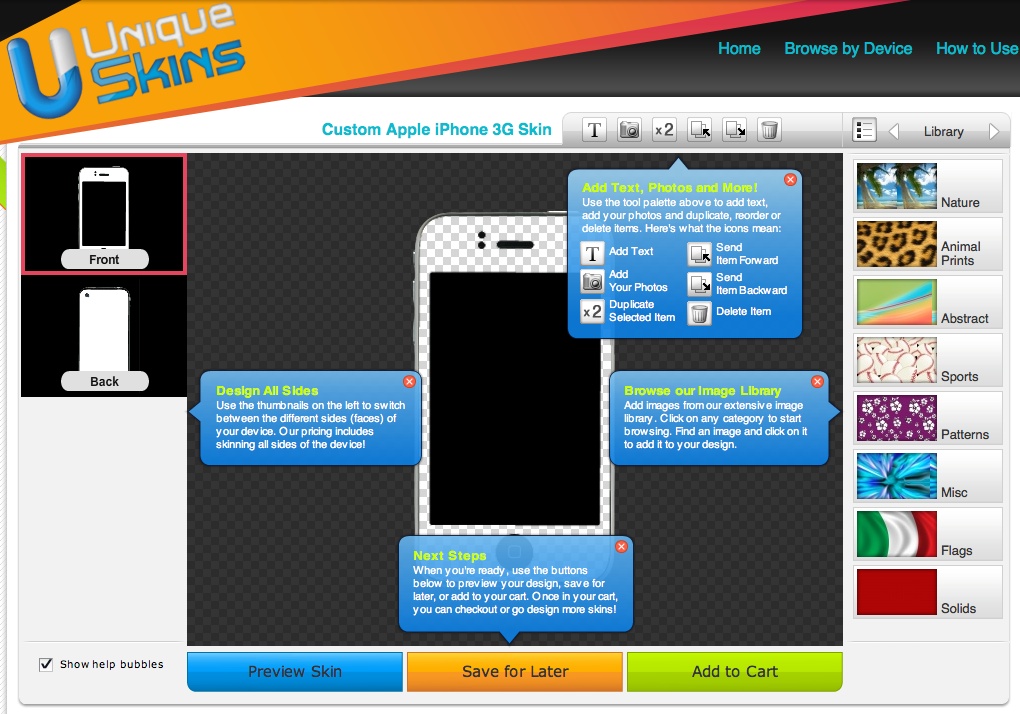 (Image courtesy of Uniqueskins.)
Their Flash-based design tool lets you a) design all sides, b) add images from their library, and c) add your own text and photos. If you're looking for a custom iPhone skin, this may be the website for you.
What's interesting about Uniqueskins is that these custom iPhone skins are typically priced at around $7 (except for the $20 scratch-resistant skin). I thought a "custom iPhone skin" would cost more than an off-the-shelf skin. I'll guess that the other skins cost more because of the royalties being paid to the artists, but I don't really know.
Skinit iPod and iPhone skins
In my last entry here, I had some problems with the Skinit website
, so I'm listing them here last.
Assuming they got past those problems, they seem to take a different approach to the iPhone skin market. They offer iPhone and iPod skins in a variety of categories, including the ones shown here:
Sports
Colleges
Entertainment
Disney
Fashion
Urban
Military
Religious
Much more ...
If you're looking for an iPhone skin to show off the school you went to, or any of these other categories, Skinit may be a good choice for you. (But if you end up unintentionally looking at a New Moon skin, well, I warned you, lol. Hopefully they will get that problem worked out soon.)
Skins for iPhone and iPod - summary
I hope this collection of skins for iPhone and iPod systems will be helpful to you in your search. If you know of any other great "iPod/iPhone skins" websites just add a comment below, and I'll be glad to take a look at them and add them to this list.