A local company that we've partnered with in the past was sold recently. This doesn't affect our business in any way, but I've decided to use the event as an excuse to write a business acquaintance named Jerry who owns another small business here in town. I've met him at several local business events, and I've come to like him quite a bit.
Technically you could argue that our companies are competitors, but we worked together on a project recently, with them taking care of one part of the project and us doing something else, and the project went well, and I enjoyed working with them. They also tend to focus on vertical markets, where we provide more horizontal solutions, so I don't think of them as competitors as much as potential collaborators.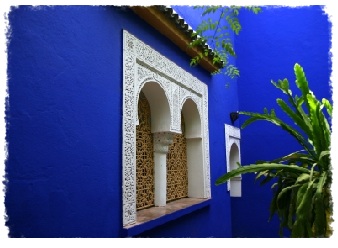 From a personnel perspective I know they have two good salespeople I wouldn't mind hiring, and at least one technical person who can run a project. So in my email to my friend I mentioned that it was a pleasure working on this recent project together, and also the sale of this other company. I also wrote that if he was ever interested in a merger of some sort I'd be glad to discuss that with him.
He wrote back and said he wasn't interested in a merger at this time, but would certainly welcome a lunch together, and we quickly set up a lunch date.
To my surprise, Jack seemed to take offense at my contacting Jerry. The nicest way to describe his response when I told him I was going to lunch with Jerry was that it was "curt." I don't know where that came from. Maybe he's upset about something else, or he doesn't like Jerry, or their company, or maybe he's upset that I've taken this into my own hands. I really don't know, I can only speculate, because when I asked Jack what he was upset about, he denied being upset.
Lunch meeting
The lunch meeting with Jerry went well. I began by reiterating what I mentioned in the email, that if they were ever interested in a merger or a buyout I was very open, and then I dropped the matter and we focused on how we could work better together. We talked about areas where we might compete (very few), and where we could work together without competing. To be clear, I didn't mention that our business was for sale, and in fact, the idea of adding Jerry and his good people to our company is something that would re-energize me, and I would drop the idea of selling our company. (No telling what I'd have to say to Marty if/when that time comes.)
I stopped off at the office and shared the conversation details with Jack, but he still seemed very short with me. I'm going to guess that Jack sees Jerry as a competitor to his job. I wouldn't look at him as a competitor, so much as another good salesman. On the technical side, I try to hire only people who are as good as me, or better, and at least for the good of the business, I'd expect Jack would want the same thing. Oh well, so much for our mildly improved relationship.
As I had lunch with Jerry, I remained very impressed with him, and I can see why customers do business with him; he's smart, friendly, and likeable. Give me Jerry and Rob and we'd sell a ton of business, though I still don't know enough people to fulfill it. I'm really convinced that trying to find good technical talent is our biggest problem, and I need to find a way to break through that hurdle.