cellular
By Alvin Alexander. Last updated: October 10 2018
By Alvin Alexander. Last updated: April 27 2019
My old cellphone (an iPhone 5s) just died, so I've been looking at cellphones, and also cellular carriers. Skipping the cellphone part of the story, cellular reception in Colorado is notoriously bad. I can barely make a phone call with AT&T in my apartment in Broomfield, CO, and I also have problems when I travel in Louisville and Boulder.
AT&T coverage in Colorado (map)
Today I finally found a good map to show the problem at OpenSignal.com. This first image shows their cellular coverage map for AT&T in my area: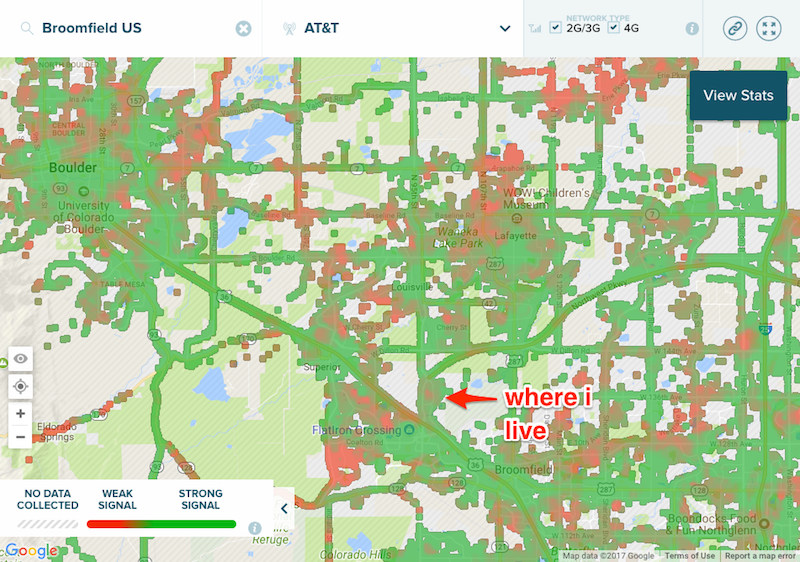 By Alvin Alexander. Last updated: August 19 2019
I live in Colorado, where cellular reception can be very hit or miss because of the mountains and rolling hills. As just one example there are only two spots in my apartment where I can make a phone call. So when I'm at home trying to view a website using Safari on my iPhone and the page is loading really slow, I find it really annoying that my iPhone is trying to use my cellular data rather than my home wireless network (WiFi).