By Alvin Alexander. Last updated: June 4, 2016
Java App Store news: I may have missed the announcement somewhere, but as I was researching Java on the Mac App Store, I just found that the Sun/Oracle Java App Store is dead. Here's an image of the Java App Store website: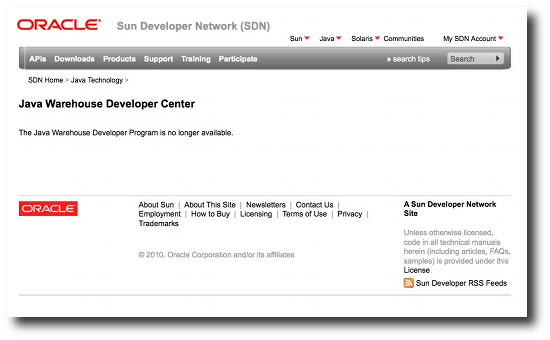 This URL used to be the place Sun was advertising that Java app developers could put their Java applications, and it was going to rival Apple's original iPhone App Store.
But now the Java App Store is dead. Very, very dead. And Oracle killed it.
Long live Java apps!
(Here's a link to the defunct Java App Store web page.)