By Alvin Alexander. Last updated: June 4, 2016
With the Facebook IPO coming up this week, I thought I'd take a quick look at recent IPOs from other tech companies. These charts generally show the early months after an IPO.
With thanks to Yahoo for the graphics, here are the charts:
Angie's List: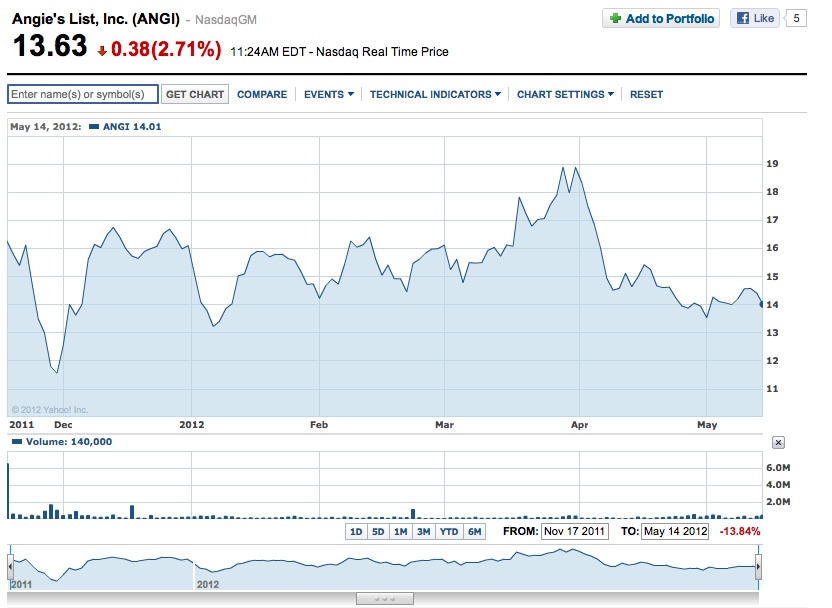 CafePress: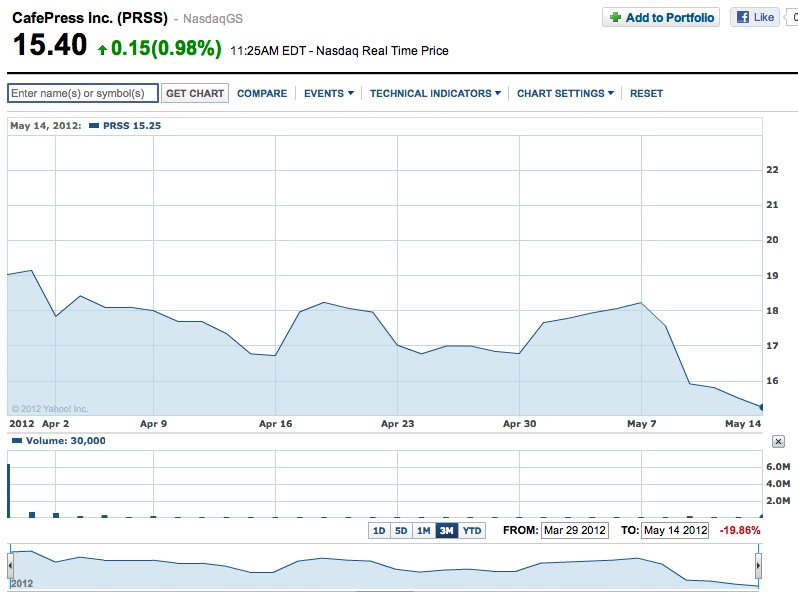 Google: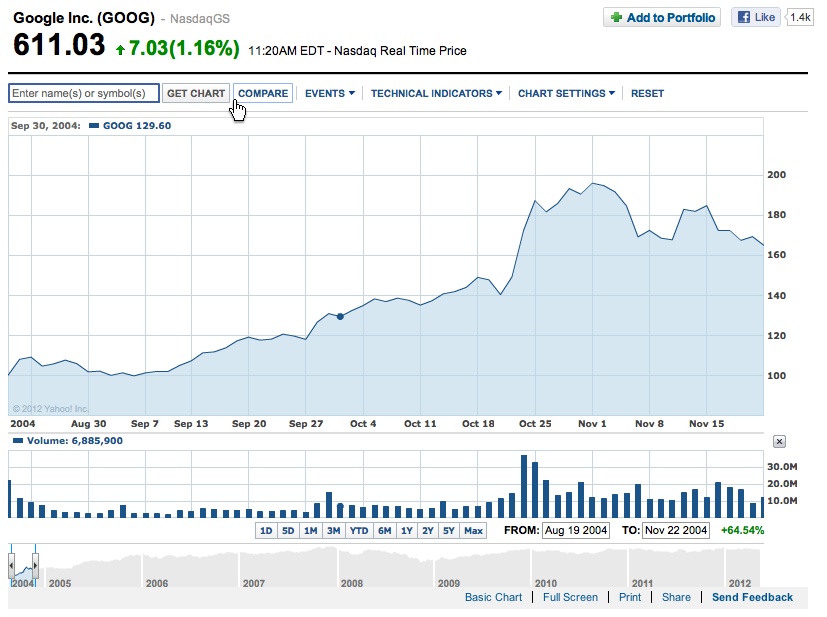 Jive: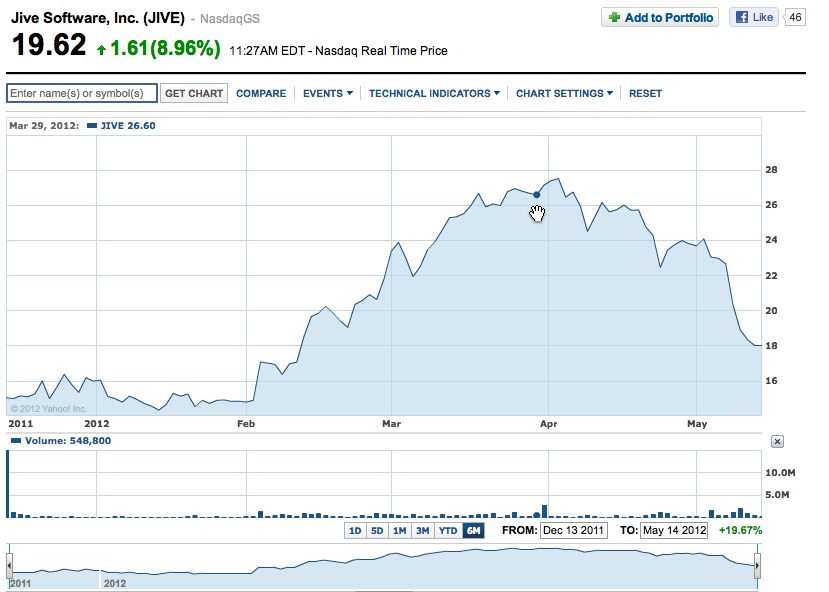 LinkedIn: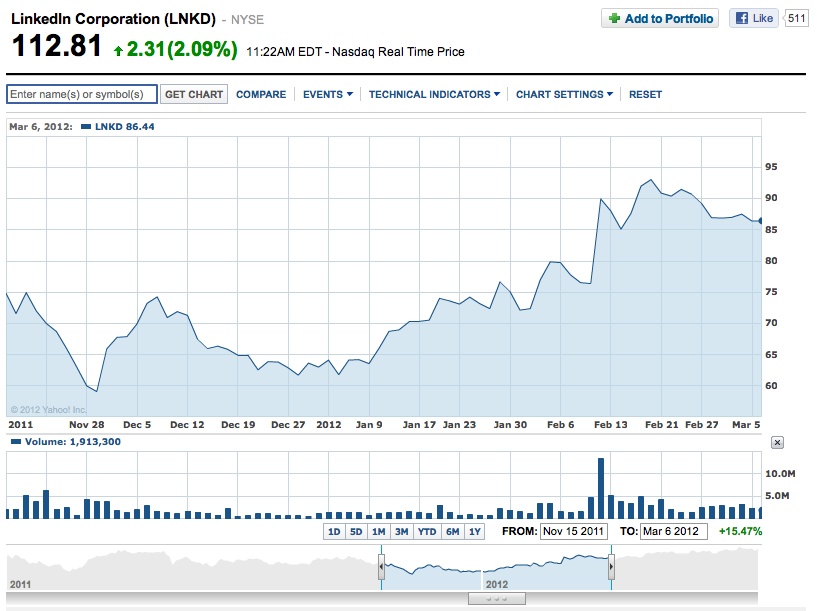 Netflix: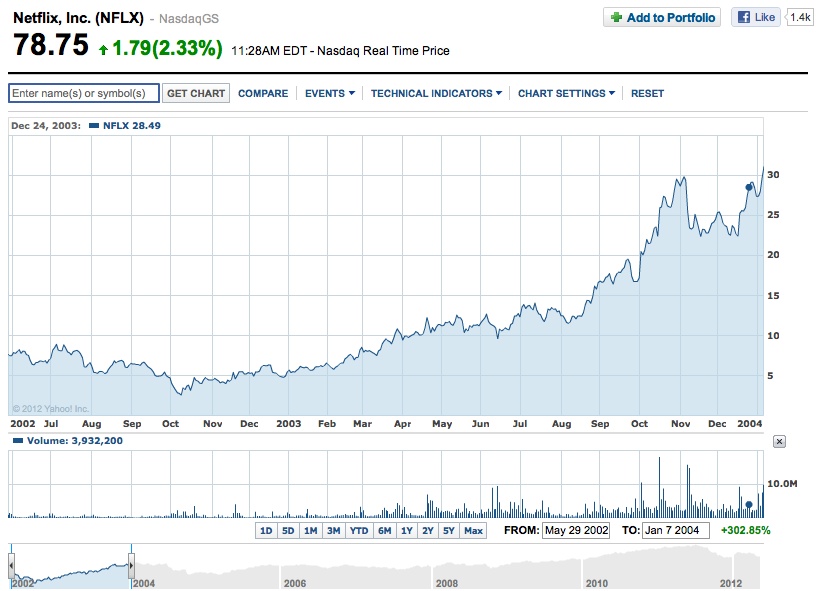 Salesforce.com: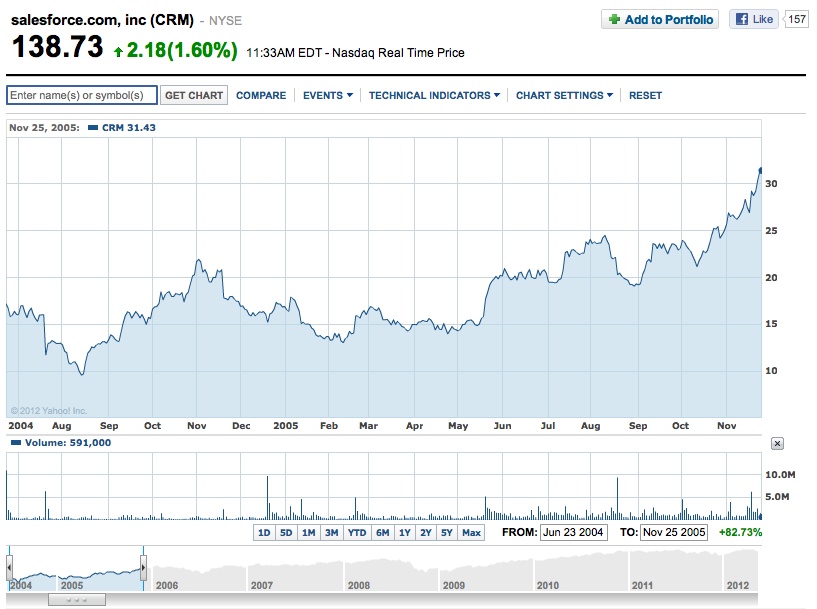 Yelp: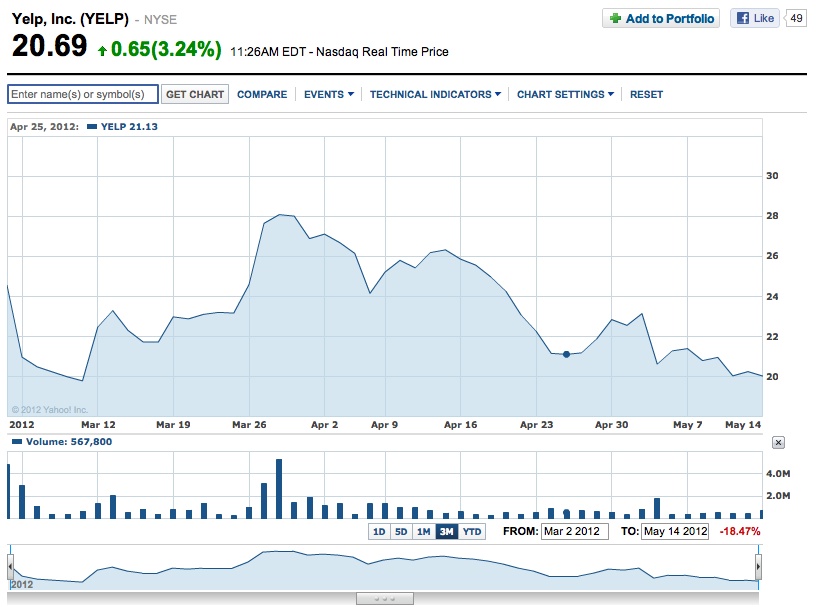 Zynga: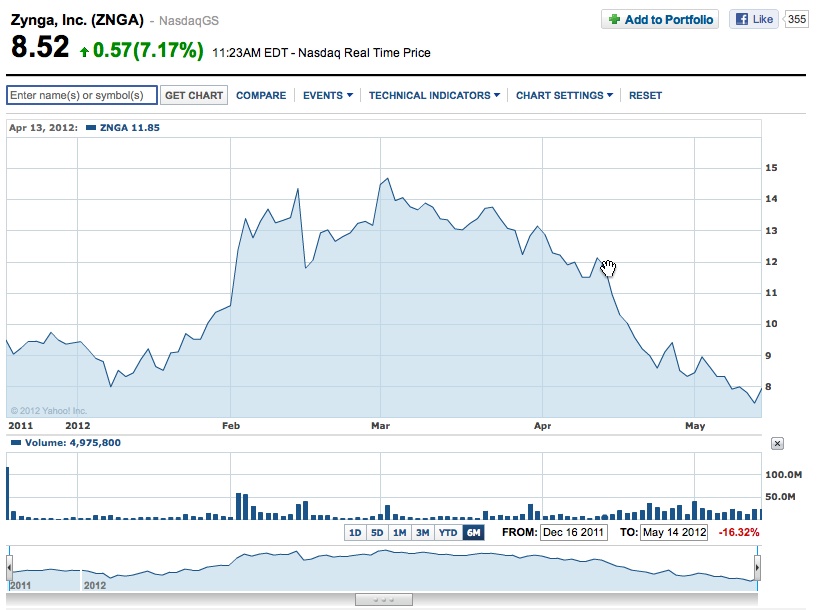 I'll let you draw your own conclusions about what these charts might show. I just wanted to share them here in case you also wanted to see them.