By Alvin Alexander. Last updated: May 13, 2021
I don't remember where exactly in Palmer, Alaska I took this photo, but my best guess is that I was on a bike ride near some of the farms. I just found this photo this morning, so I thought I'd share it here.
While I'm in the neighborhood, here's an "oilified" painting-ish version of that photo, courtesy of Gimp: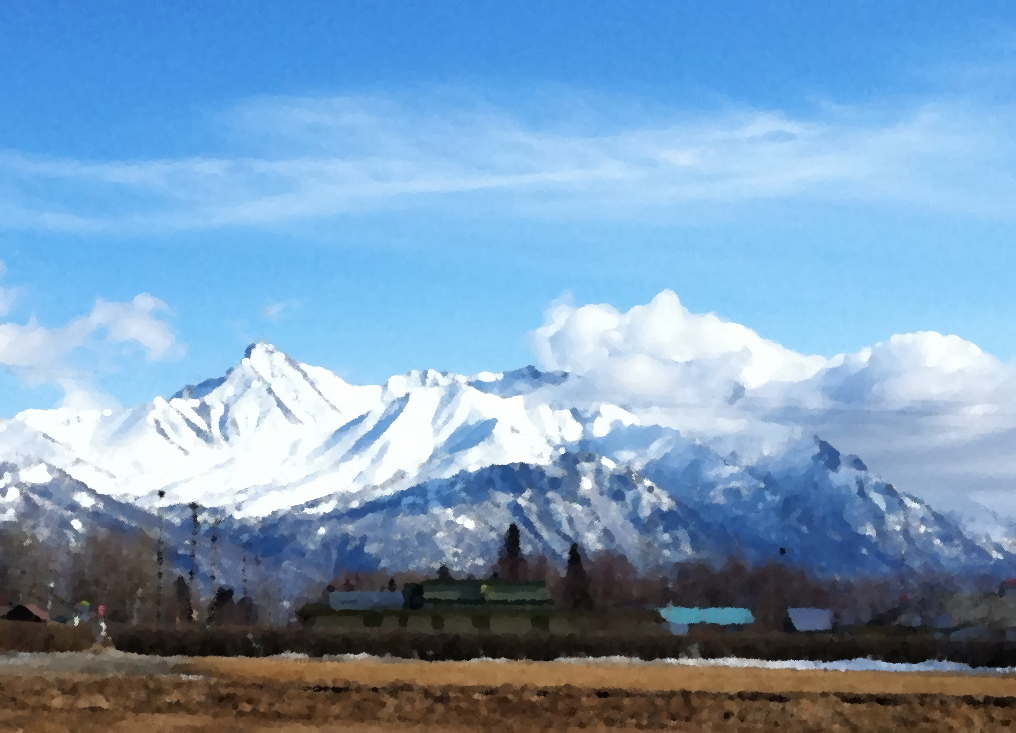 Right-click that photo and chose a "View image" option to see it in its full size.