By Alvin Alexander. Last updated: January 28 2018
People occasionally ask me, "What's the easiest way to learn functional programming?" If you look at all of the books on the right side of this image, I can tell you that reading all of those books wasn't an easy way to learn functional programming (FP):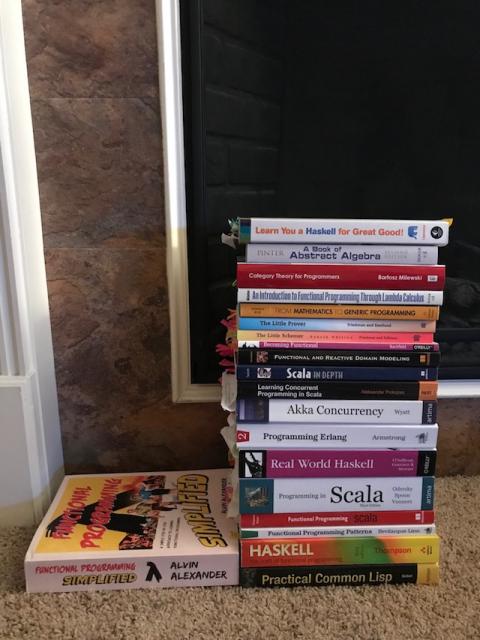 IMHO there's a much easier way to learn the FP basics: I've made almost 40% of my book, Functional Programming, Simplified, freely available.
This website is a little one-man operation. If you found this information helpful, I'd appreciate it if you would share it.