By Alvin Alexander. Last updated: September 18 2017
My cellphone just died, so I've been looking at cellphones, and also cellular carriers. Skipping the cellphone part of the story, cellular reception in Colorado is notoriously bad. I can barely make a phone call with AT&T in my apartment in Broomfield, CO, and I also have problems when I travel in Louisville and Boulder.
AT&T coverage in Colorado
Today I finally found a good map to show the problem at OpenSignal.com. This first image shows their coverage map for AT&T in my area: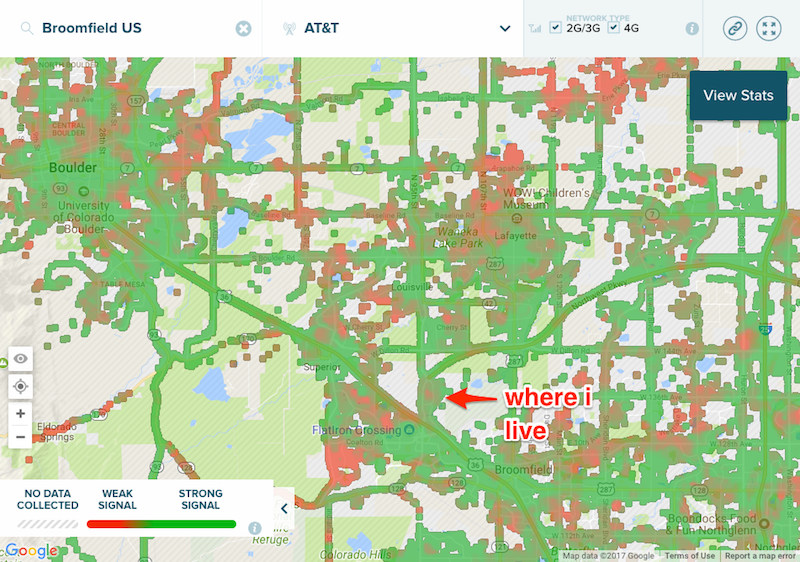 The red area to the left of the "where I live" note is my apartment. In fact, it seriously looks like my apartment is the epicenter of AT&T's lack of coverage.
Verizon cellular coverage in Colorado
From the same website, here's a map showing Verizon's cellular coverage in Broomfield, Louisville, and Boulder: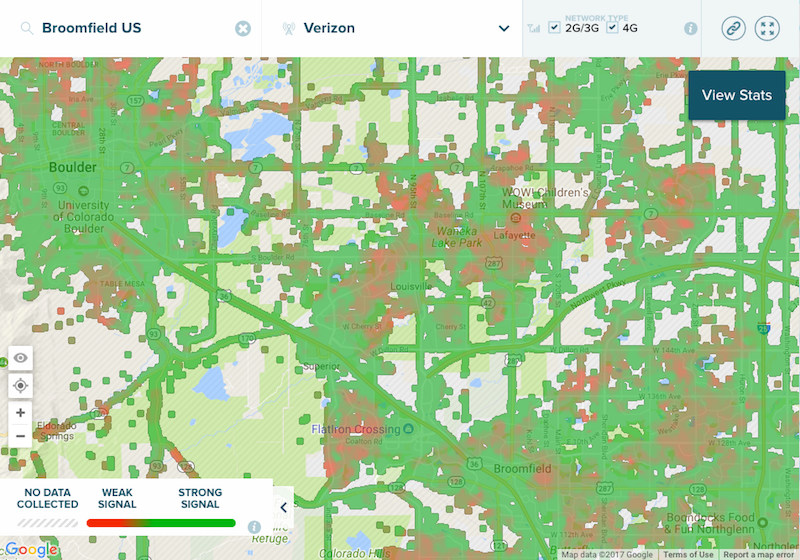 According to that map, Verizon should have much better coverage in my apartment, and throughout the Broomfield, Louisville, and Boulder areas. In fact, I looked at all cellular carriers, and per that website, Verizon has better coverage than AT&T, T-Mobile, Sprint, and everyone else.
More data, coming soon
I can't back this data up with personal experience just yet, but my plan is to buy a new cell phone tomorrow, and to switch to Verizon at the same time. Hopefully in a few days I'll know a lot more about Verizon's coverage here in Colorado.