By Alvin Alexander. Last updated: October 9, 2021
August 27, 2017: My old cellphone (an iPhone) just died, so I've been looking at cellphones, and also cellular carriers. Skipping the cellphone part of the story, cellular reception in Colorado is notoriously bad. I can barely make a phone call with AT&T in my apartment in Broomfield, CO, and I also have problems when I travel in Louisville and Boulder.
AT&T coverage in Colorado (map)
Today I finally found a good map to show the problem at OpenSignal.com. This first image shows their cellular coverage map for AT&T in my area: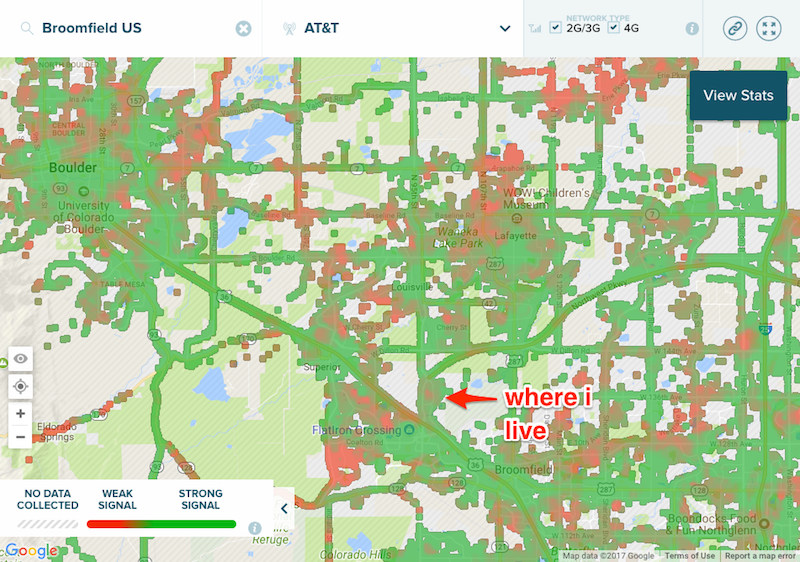 The red area to the left of the "where I live" note is my apartment. In fact, it seriously looks like my apartment is the epicenter of AT&T's lack of coverage.
Verizon cellular coverage in Colorado (map)
From the same website, here's a map showing Verizon's cellular coverage in Broomfield, Louisville, and Boulder: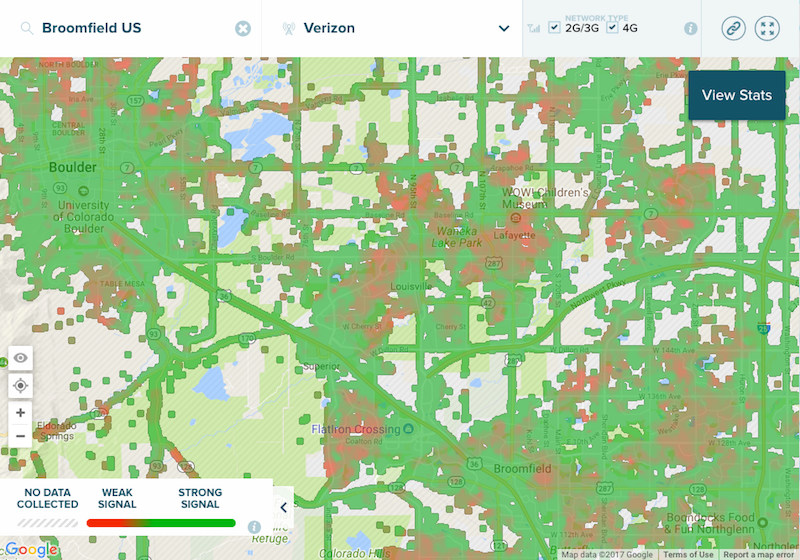 According to that map, Verizon should have much better coverage in my apartment, and throughout the Broomfield, Louisville, and Boulder areas. In fact, I looked at all cellular carriers, and per that website, Verizon has better coverage than AT&T, T-Mobile, Sprint, and everyone else.
Using Verizon in Colorado
I made the switch from AT&T to Verizon a little over two months ago, and the results are generally excellent. I can make calls from my apartment again, and the coverage has generally been very good to excellent. Every once in a while there's a problem where I can't get any network bandwidth even when my phone shows three bars — apps that require network data act like there's no data throughput — but other than that, Verizon has much better coverage than AT&T in the areas where I live and commute.