By Alvin Alexander. Last updated: June 4, 2016
Don't tell anyone (wink wink), but the folks at O'Reilly sent me a box of mini Moo cards with a discount code for the Scala Cookbook. So, me being me, I thought I'd share that code out here so you can save $$$. Here's the front of the Moo card: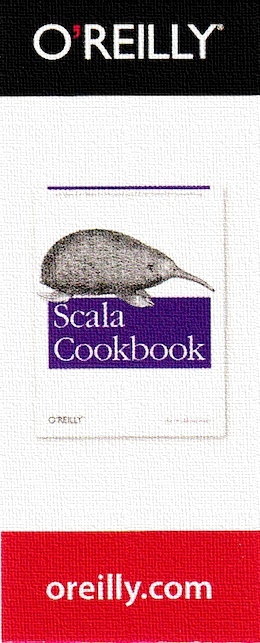 Here's the back of the Moo card, with the sweet discount code:

And here's a link to the Scala Cookbook on the O'Reilly website.
Enjoy!