By Alvin Alexander. Last updated: June 3 2016
AppleScript FAQ: How do I find out what application elements can be scripted with AppleScript?
Open up the AppleScript Editor (Applications > Utilities > AppleScript Editor), then go to File > Open Dictionary, and select the application you want to learn more about. For instance, I just wanted to learn more about scripting iTunes, so I chose iTunes from the dialog that was display.
Here's what that AppleScript Editor "Dictionary' dialog looks like: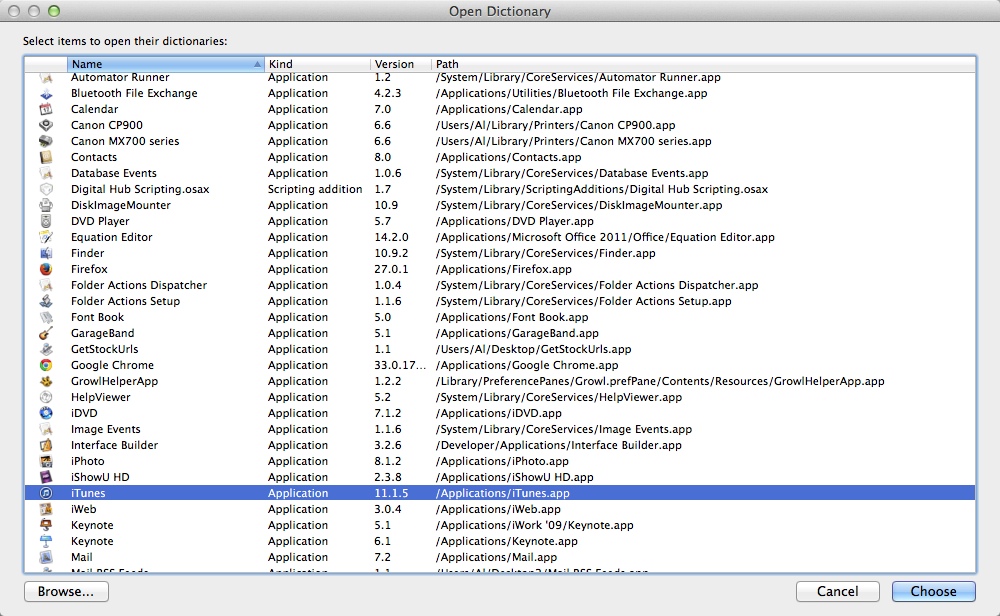 This website is a little one-man operation. If you found this information helpful, I'd appreciate it if you would share it.