By Alvin Alexander. Last updated: May 6, 2018
I just received a BrainFood email with this recommendation about this new book about Tiger Woods:
"Even if you don't like golf, this book is hard to put down. One of my working hypotheses is that people with extreme abilities are not balanced. Attempts to address the imbalance usually cause them to lose some or all of their advantage, which contributed to the outlier success."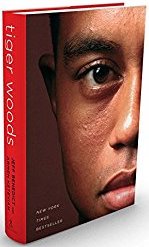 There's probably a well-known psychological theory about this, but I had the same thought many years ago. A recent example for me is that Bobby Petrino was once considered an offensive genius in college football, but since his personal scandal he seems much more human. A "balanced" life seems to take away from the obsession that makes certain people great about what they do.