By Alvin Alexander. Last updated: September 15, 2022
Once upon a time there was a dog named Zeus. Before we met him, Zeus had a very difficult life, having been abused by two different owners. When my wife saw Zeus on a local tv station, and they said the Animal Care Society was going to be extremely careful about who adopted him next, she seemed to know that she had to take care of him.
As you can see from the following pictures, when we first adopted Zeus, he was very sick, with a horrible case of mange.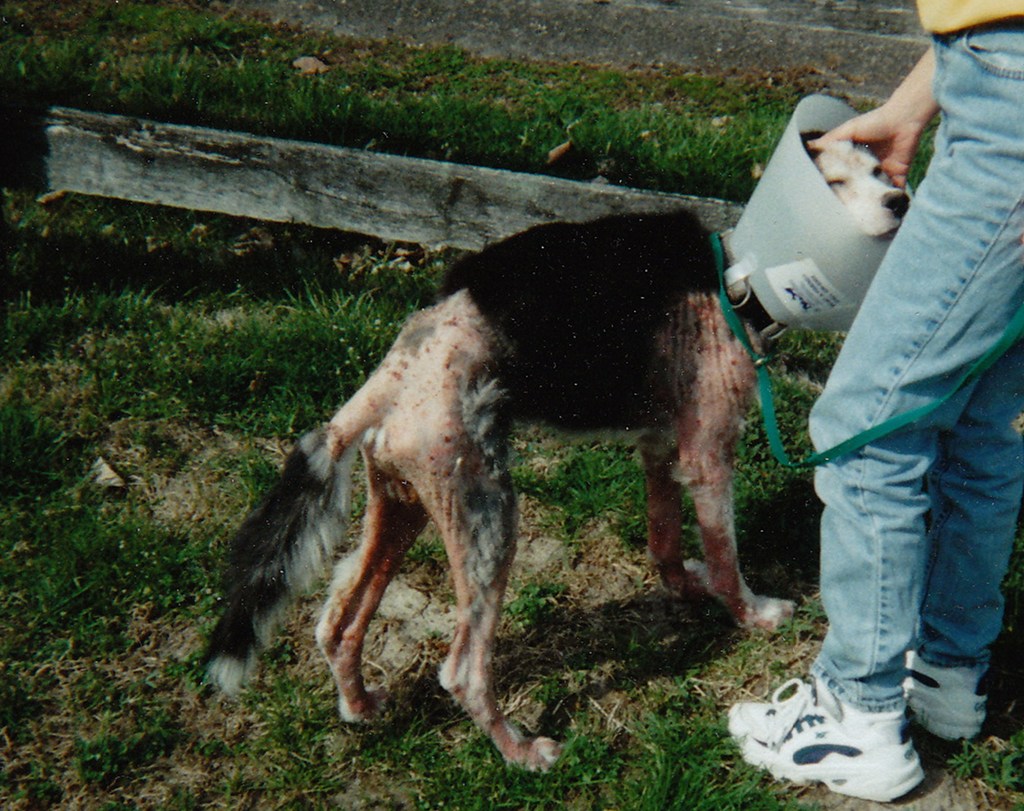 I remember the first time I saw him, and I thought, "I can't do this," but Kim could.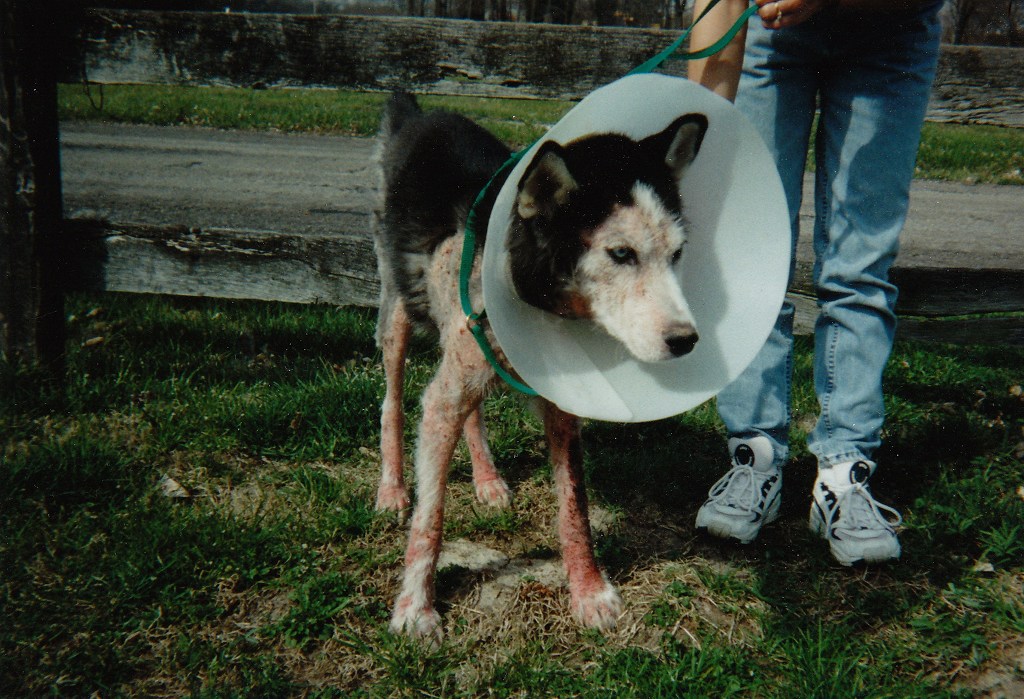 When Zeus first came to our home, we had to keep him in the kitchen, because each step he took left a little puddle of blood on the floor. How he could ever love a human being after what he went through, well, I'll never know. But looking at this next picture, even at this age I can tell that Zeus loved to be petted: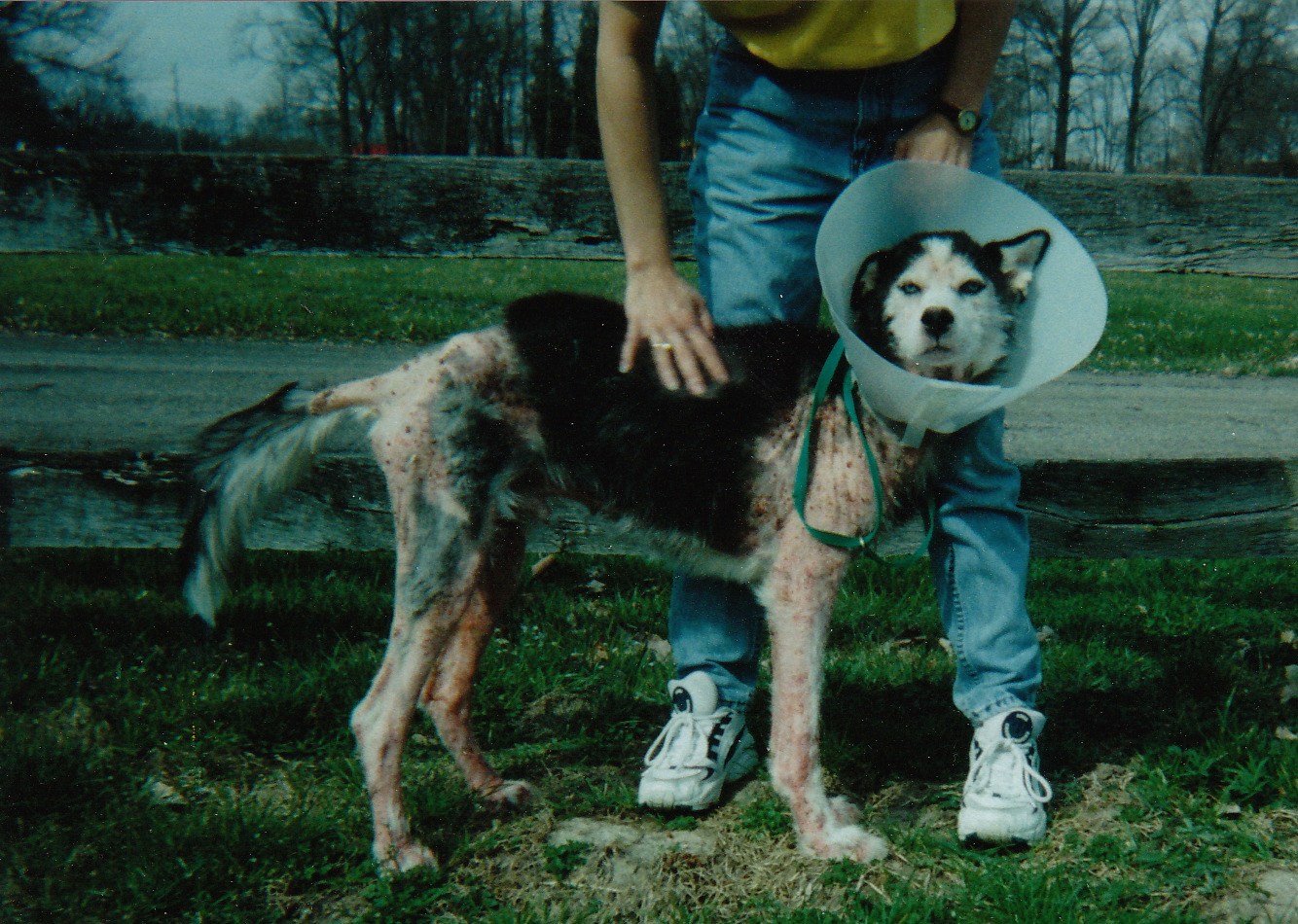 Over time Zeus began to get a little healthier, his fur more or less grew back, and we even taught him how to dig (not something you normally want to encourage a Siberian Husky to do). However, as you can see, his back was arched severely, and he almost always panted: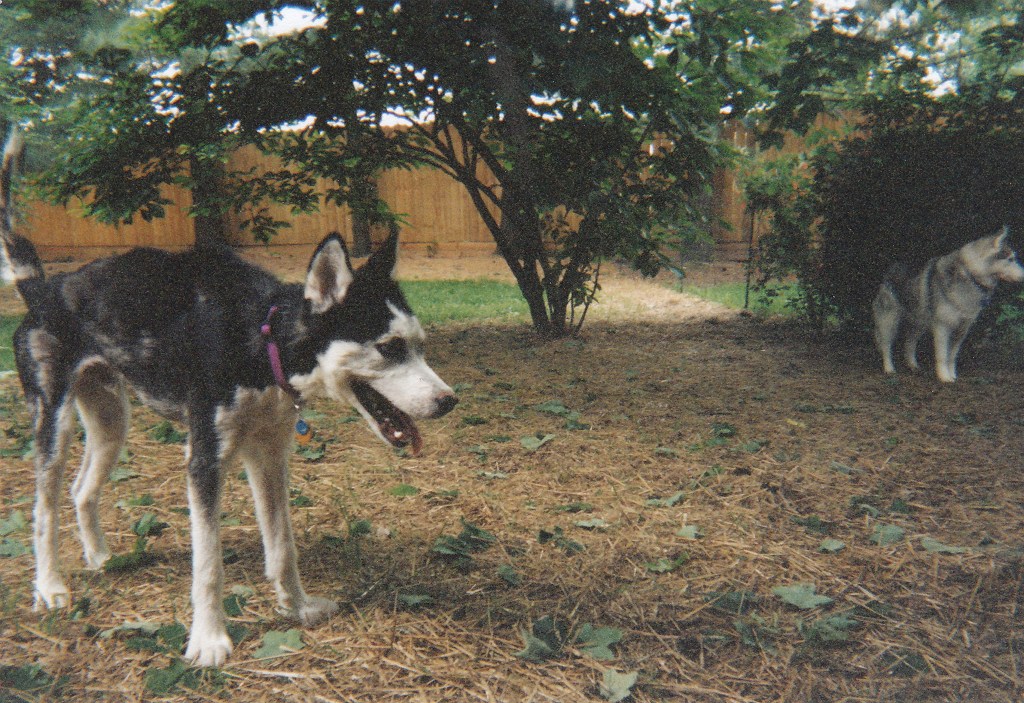 (Later in his life he had many bouts where he couldn't raise his head, and when x-rays were taken we learned that the vertebrae in his neck weren't anywhere near straight either.)
Amazingly, a few years later Zeus appeared to be remarkably healthy, and you couldn't tell by looking at him how his life had begun: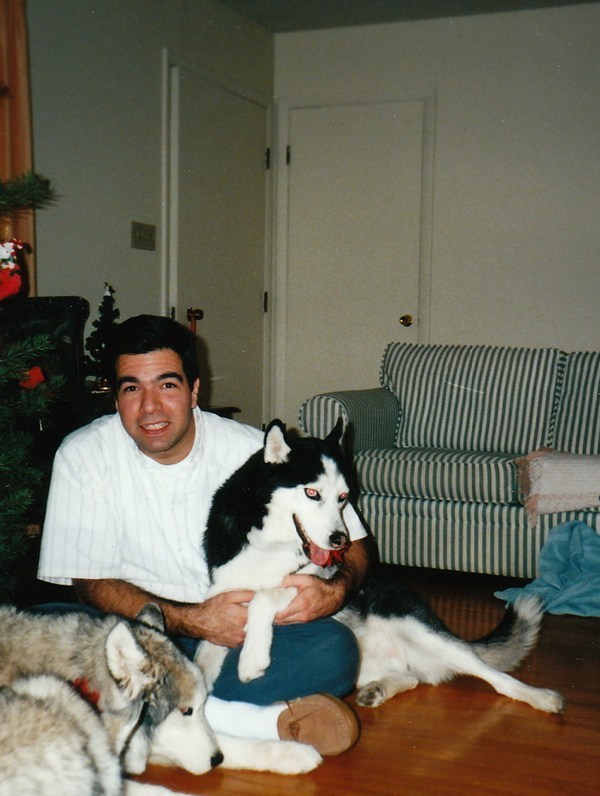 (Also shown in that picture is a dog named Rocky, who was in the last year of his life. I'm glad they were able to know each other, because Rocky was a great dog, too.)
Zeus was well known for several characteristics, including his remarkable enthusiasm for pretty much anything, his most unusual howl, and his ability to jump more than three feet straight up in the air before feeding time. To see him run and jump, you knew he must have been the Michael Jordan of dogs. He also had very long legs: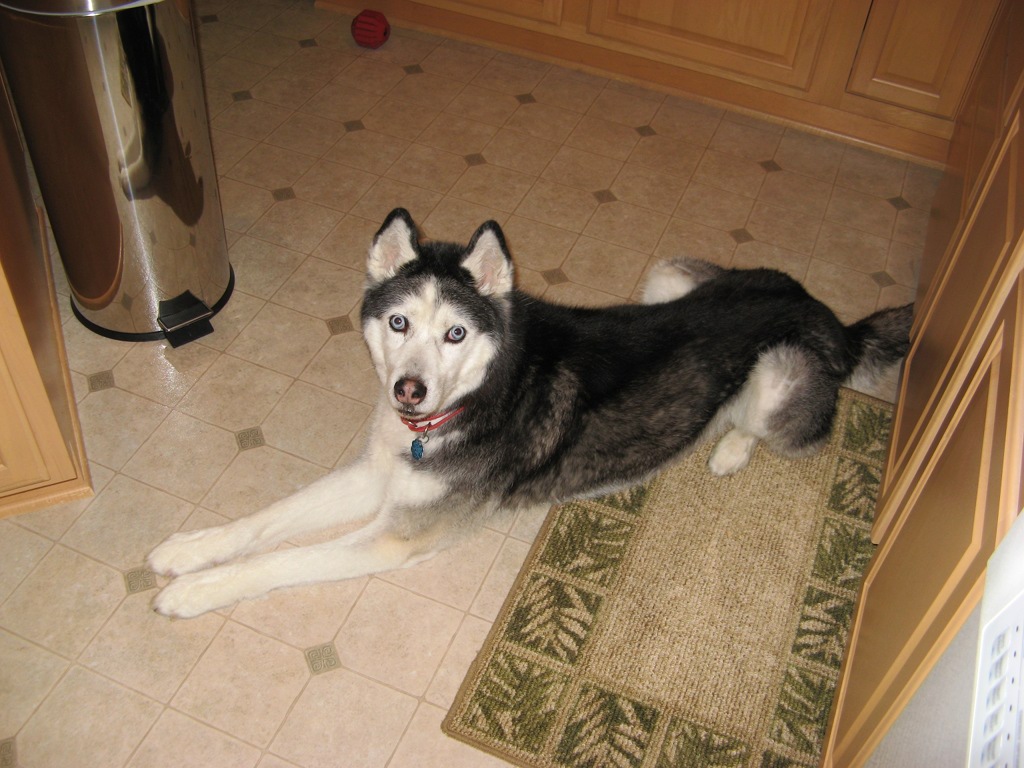 As time went on Zeus got older, like we all do. But Zeus was different from other Huskies, and he always wanted to be with you, and would lean against you when he wanted to be petted, which was pretty much all the time. He would follow you anywhere, always more than willing to push a door open to see if you were lonely, or needed to pet him.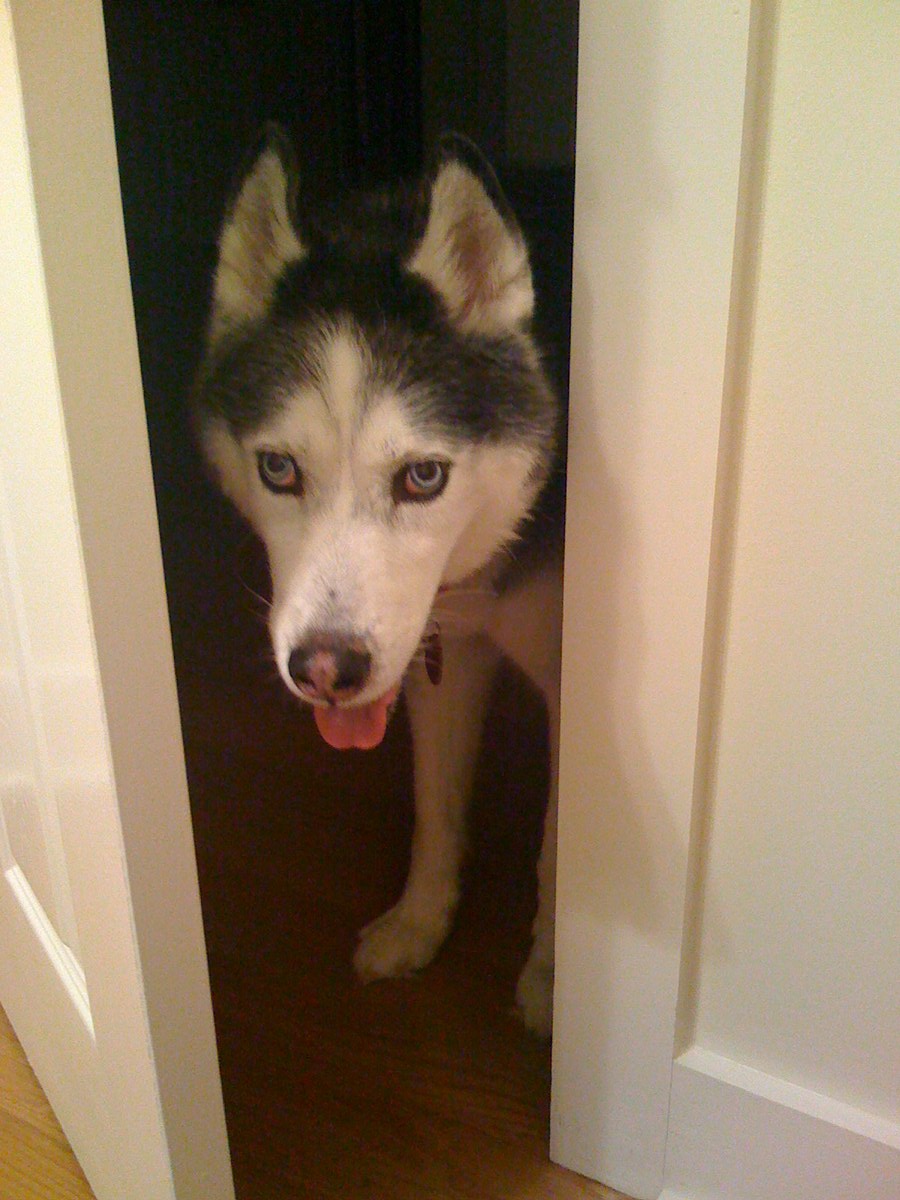 In the last few years Zeus got very sick several times, stopped eating completely, and barely moved. As a result, we got to take a few car rides back and forth to the vet's office. Despite being very weak, Zeus always liked to stand in the car. After a while he learned the commands "Hang on" (we were either about to start or stop moving), and "Left" and "Right" for turns. When I said those words, I could hear him adjust his stance to brace himself, which was pretty neat.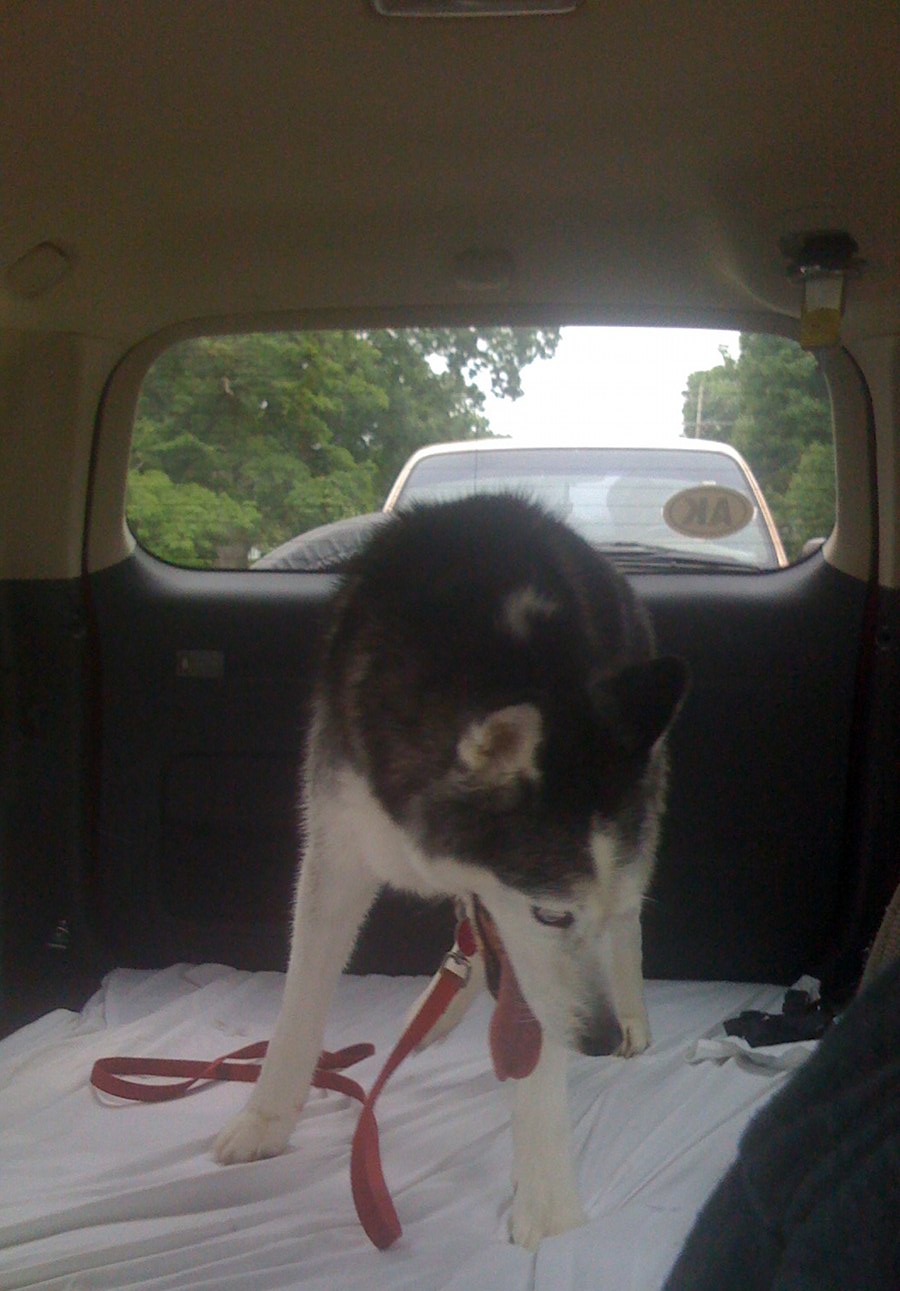 He also knew quite a few other phrases, like "Downward dog," "Upward dog," and of course anything related to eating or going for a walk.
After one recent health scare I thought for sure we were going to lose Zeus. But when I had a very difficult time with his intravenous line one day, and took over an hour for a procedure that should have taken five minutes, Zeus just stood there, and I could imagine him patiently saying, "It's okay, you'll get it."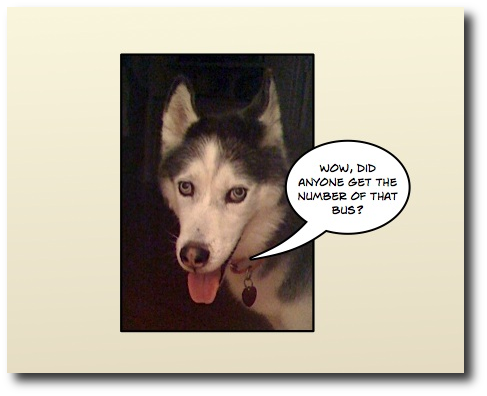 Did I mention Zeus liked to be petted? He was always happy to let you pet him for hours: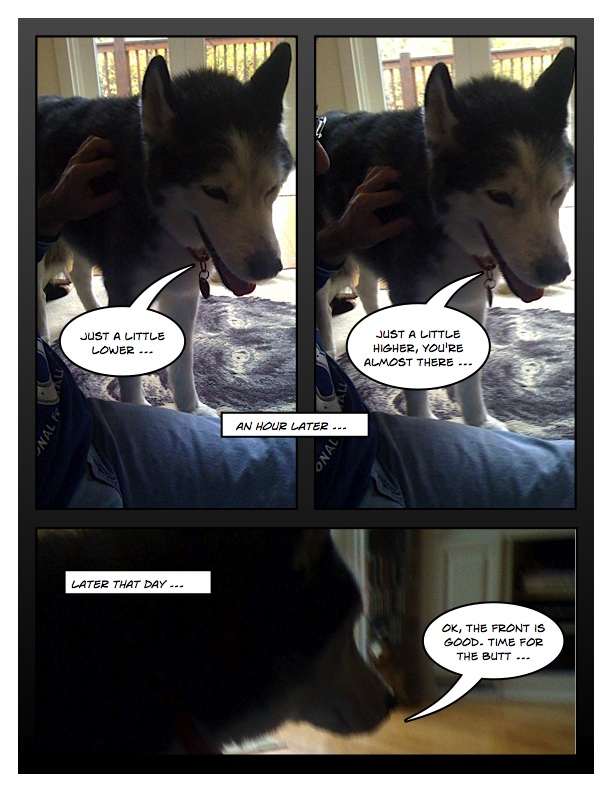 Among his other traits, he didn't like to get his feet wet, and while he didn't mind cats, he didn't like to be touched by them, and often jumped away when a cat named Rusty tried to rub against him. He also looked pretty handsome in the snow: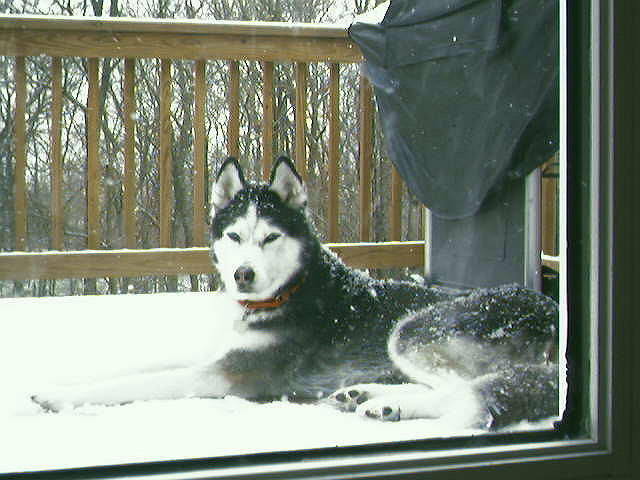 With everything he had gone through, it turns out Zeus had a little magic in him. In fact, he had one very special magic trick: he could change people.
I know, because he changed me.
With his overabundance of unconditional love and his amazing ability to forgive human beings despite the abuse he took, I'm pretty sure he was a Saint or Bodhisattva in a dog's body. When I imagine a world where everyone is as gentle, loving, and exuberant as Zeus, wow, now that would surely be a wonderful world.
I consider myself a fortunate person in that I've been able to meet many wonderful people and travel to all sorts of wonderful places in the United States and several foreign countries, but if someone could grant me a wish to relive any of those days, I'd be just fine spending the day with Zeus, doing a downward dog together while waiting for the coffee to finish in the morning, petting him, giving him some extra treats, shaking his paw, howling, and going out for a walk.
A friend of ours took this terrific picture of Zeus looking out the front door during a Kentucky Derby party in 2007: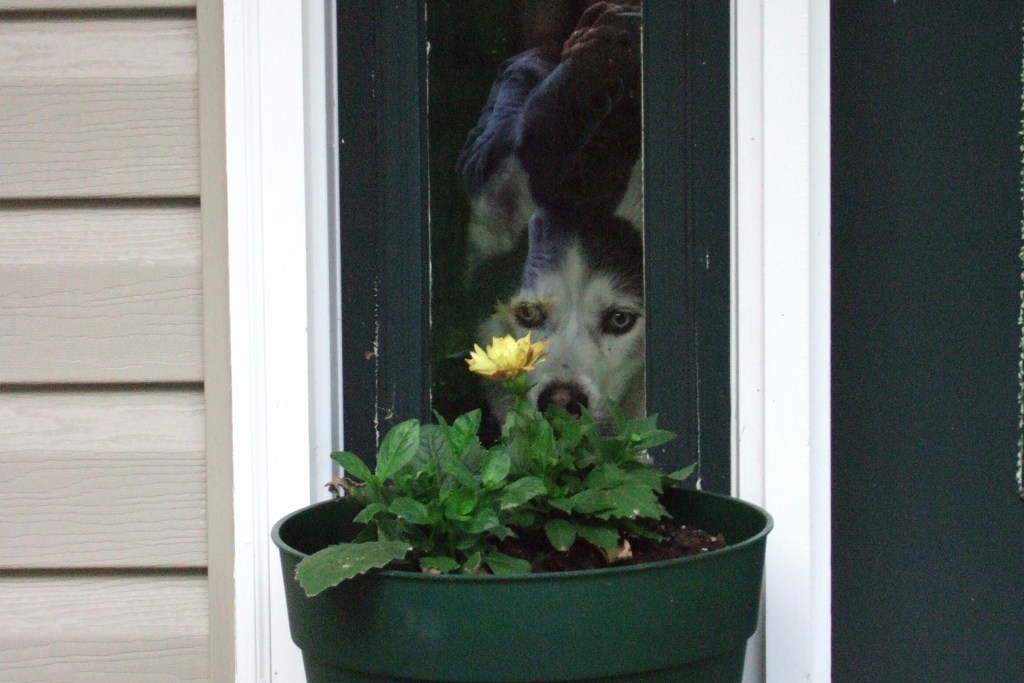 Zeus had several nicknames, including Buddy, Little Buddy, and Dude. Whenever I think of the song "Hey, Jude," I always sing "Hey, Dude," and when I hear Paul McCartney's "Silly Love Songs," instead of singing "I love you," I always sing "I love Zeus."
Zeus passed away Saturday, August 21, 2010. He will long be missed by anyone who knew him.