Today I'm proud announce that I've written an Android application named "Just Be":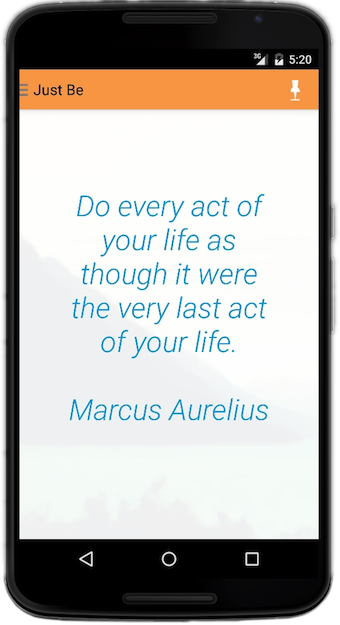 Just Be is a simple but useful "mindfulness reminders" app that helps bring you back to the present moment.
To use Just Be, all you have to do is a) configure the reminders that you want to see, b) optionally add your favorite background images, and c) set a notification schedule, and Just Be will send you notifications (mindfulness reminders) on that schedule.
I'd write more about it here, but I've already written about it at JustBe.cc, so please see that website for more information, including a short video.