By Alvin Alexander. Last updated: June 4, 2016
iPhone version FAQ: How can I tell what version of the iPhone OS my iPhone is currently running?
Answer: You can see your iPhone OS version on your iPhone by going to Settings > General > About, and then Version will be one of the fields on that screen. When you get there, here's what this About screen looks like: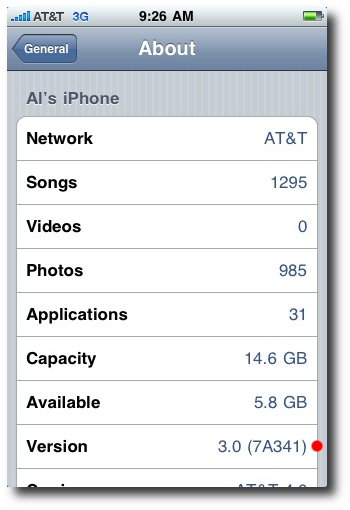 On that image, I placed a red dot not to the current version of my iPhone OS. I haven't updated my phone in a little while now, so I'm currently running Version 3.0 (7A341).