By Alvin Alexander. Last updated: January 14 2019
If you get a letter that looks like the following two images from a company calling themselves Workplace Compliance Services, it's just a scam.
The letter and return envelope they supply are very professional looking, they look just like government forms. But if you look at the parts of the letter that I have highlighted, you'll see that they have nothing to do with the state (Colorado) or federal government. It's just a scam, trying to get you to pay a $75 fee on top of a state government fee that costs only $10 and you can easily file online in ten minutes.
Here are the Workplace Compliance Services letter images: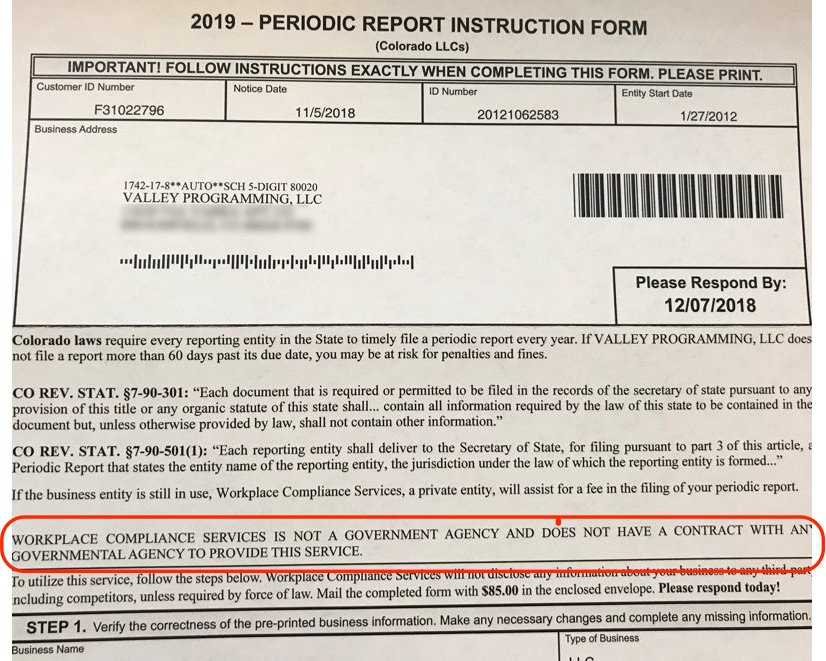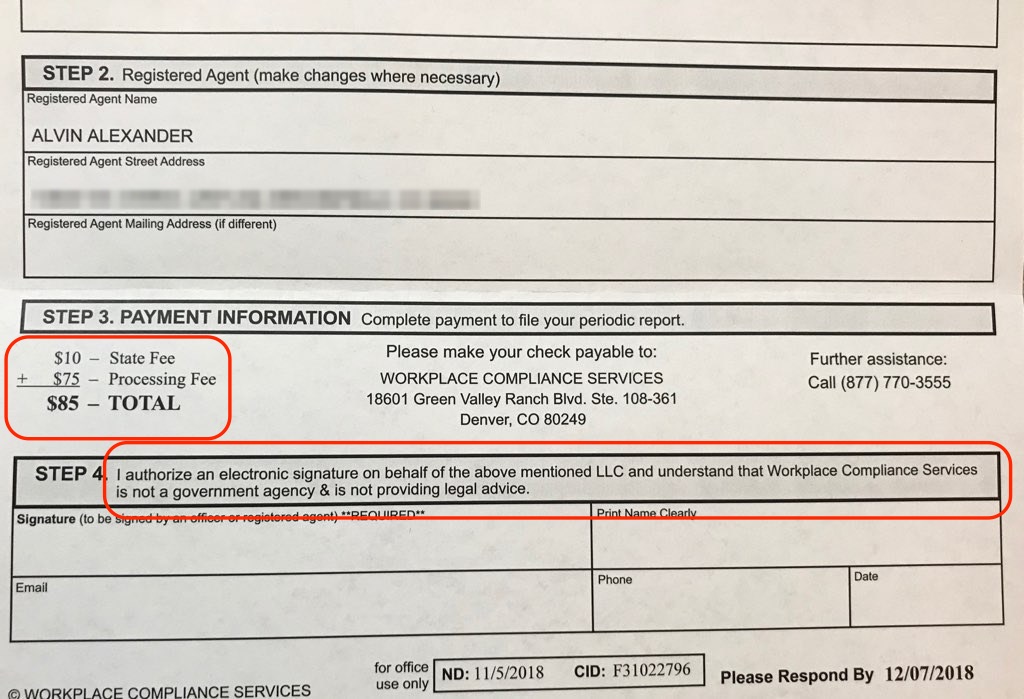 Note that I define scam as, "Creating packaging and a letter pre-populated with your business information and quoting government statutes with the intent to look like government forms and deceive the consumer."
Back to top
Workplace Compliance Services, one of several assumed names in Michigan
Out of curiosity I searched the Colorado Secretary of State business database and found that these frauds are actually a business based in Michigan: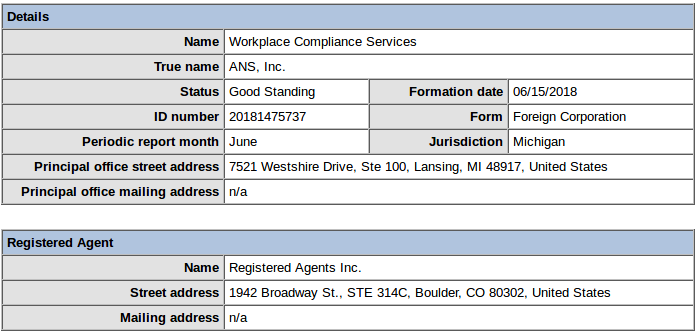 So I decided to search the Michigan business database, and found that Workplace Compliance Services is an assumed name for a company named ANS: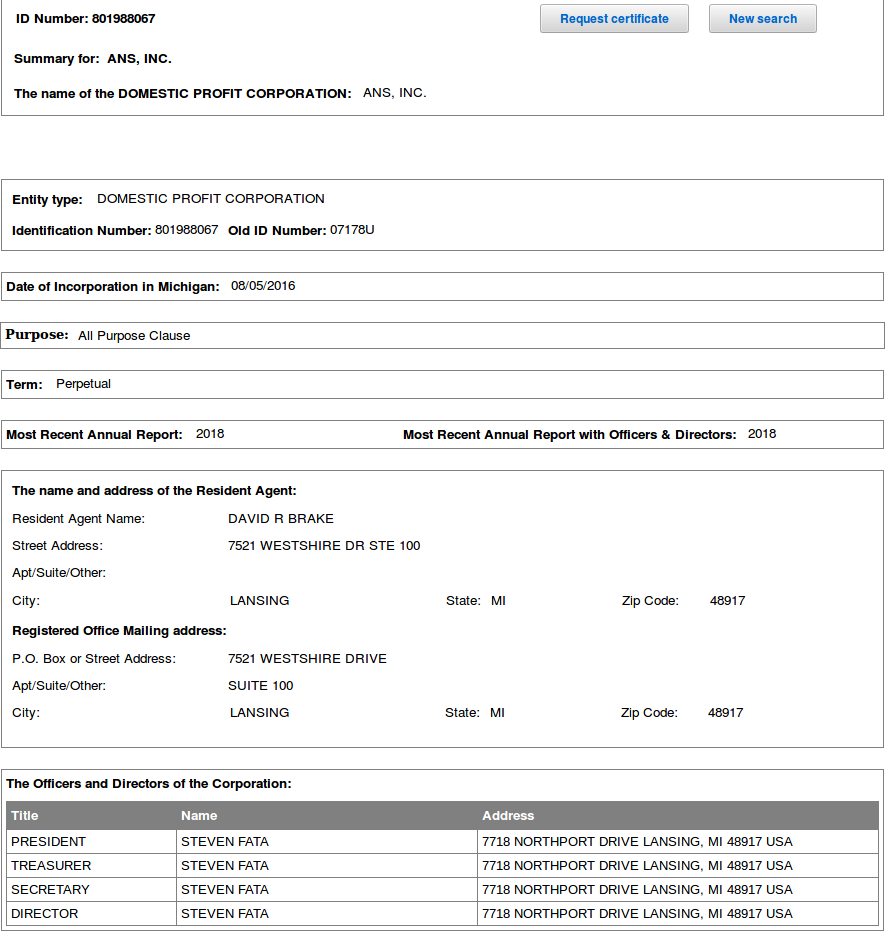 As that shows, Steven Fata and David Brake are the two people behind ANS, Inc. and Workplace Compliance Services. When I looked to see what other assumed names ANS, Inc. has, I found these names:

It's safe to say that these businesses are also scams:
Assumed Name Services
Business Compliance Services
Florida Assumed Name Services
Florida Fictitious Name Publishing
Mail Processing Cetner (note the misspelling)
National Passport Express
Back to top
Apparently they've been doing this for years
Update: I just google'd the name Steven Fata and found this The Lansing State Journal article that states, "A Delta Township business intentionally sent deceptive mailings that looked like official government documents to businesses, churches and nonprofits for more than 15 years, the state alleged in a lawsuit filed today ... (Michigan Attorney General Bill) Schuette contends the company's owners — brothers Thomas, Steven and Joseph Fata — sent misleading mailings that resembled government documents under the name, 'Corporate Records Service.' The company offered to prepare records that met the 'requirements of Michigan law' for $125."
Back to top
Summary: Workplace Compliance Services scam
In summary, if you were wondering if the Workplace Compliance Services letter is a real form from the state government, no, it's just a scam.
Back to top