By Alvin Alexander. Last updated: June 4, 2016
MacBook protective cases and shells FAQ: I don't want my new MacBook to get damaged; can you recommend some websites where I can buy MacBook cases, shells, covers, or sleeves?
Still fascinated by MacBook accessories (like MacBook skins and MacBook keyboard protective skins and covers), I just dug around trying to find MacBook protective accessories, including MacBook covers, shells, cases, sleeves, and skins. Here are the early results on my "MacBook protective accessories" research.
MacBook protective case/cover/shell
When I started on this project I expected to find a distinction between a MacBook protective case, shell, and cover, but it seems like they all fall into more or less the same product line, so I'm not sure what to call some of them.
A company named ZAGG.com
makes a clear MacBook protective film. They name it invisibleSHIELD (tm), and for about $55, it is a thin, protective film you apply to your MacBook: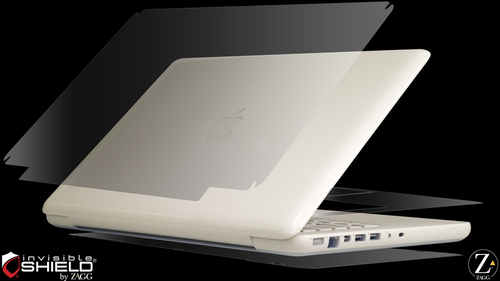 (Image courtesy of Zagg.)
I'd have to refer to that more generally as a MacBook protective skin.
MacBook protective cases and covers from MacAlly
A company named MacAlly makes a couple of different MacBook protective products. One product is a "Clear Protective Case", and it's a clear, two-piece, snap-on protective case. This is designed for the Aluminum MacBook, so I don't know if it will work with the more recent MacBook models. (approximately $30)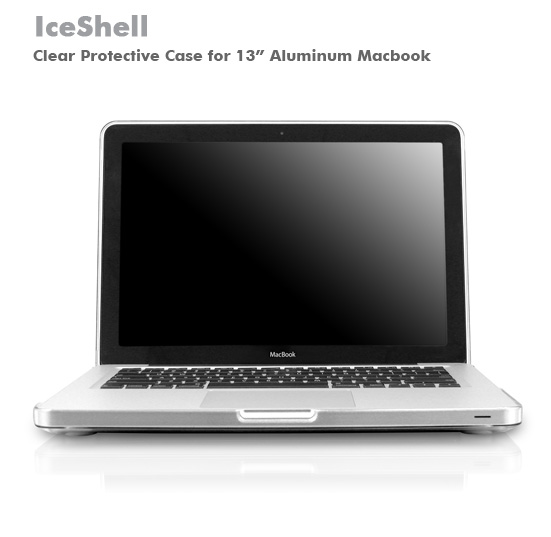 (Image courtesy of MacAlly.)
They also offer a "MacBook Leather Protective Cover" MacBook protective cover for about $30. This is a protective leather case/shell that is specially designed for the MacBook.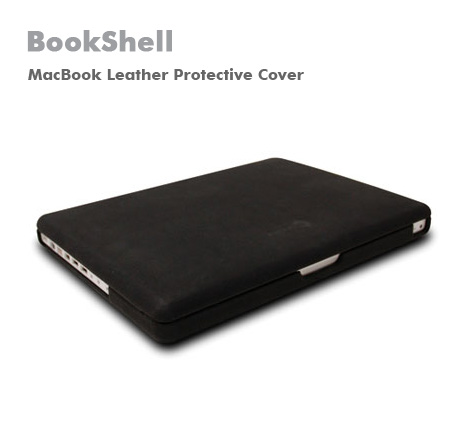 (Image courtesy of MacAlly.)
A third company named MacBook Case makes actual MacBook protective cases in different colors and designs, but it looks like most (or all) of them only fit the older MacBook models. (Their website also looks just a tad dated, lol.) If you have an older model MacBook or MacBook Pro, these may be an option for you, and most models appear to be under $50.
MacBook protective sleeve from booq
A company named 'booq' makes a "Denim Python Skin Sleeve" for MacBook protection. For about $50, this "sleeve" looks like a pair of loose-fitting jeans wrapped around a MacBook, zipper and all. (I'm trying to decide if that's a good thing, lol.)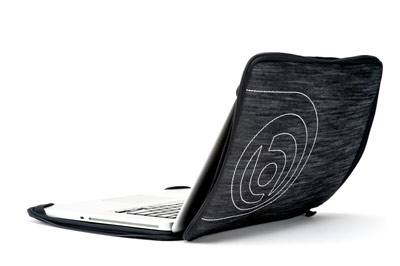 (Image courtesy of booq.)
MacBook cases and sleeves from CaseLogic
Another company named CaseLogic makes a variety of sleeves for the MacBook, MacBook Pro, and MacBook Air notebooks. Prices here are all currently under $35.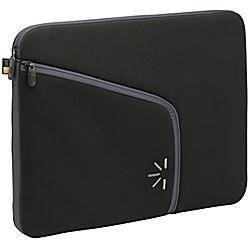 (Image courtesy of CaseLogic.)
(I apologize that those URLs don't go directly to the products. The online stores for some of these companies either generate really insane URLs, or include the session information in the URL, which makes it impossible for me to give you a direct link.)
MacBook protective skins
There's also a very strong line of "MacBook Protective Skins" for MacBook and Mac notebook computers. I'm really blown away by these products, and I wrote an article titled "MacBooks skins - a collection of MacBook skin websites" that documents some of the coolest MacBook skin websites I've found so far. I'll keep updating that page as I find new Mac skin sites.