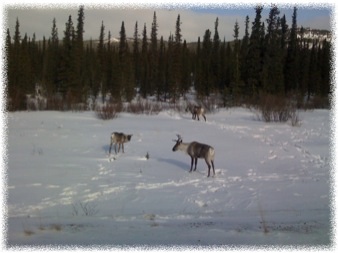 It's been almost a week since my last entry, and I spent some time today getting ready for the week ahead. With Christmas coming in the middle of this week and New Year's holiday coming in the middle of next week, work will be light for most of our consultants, but one of my projects will be going live just after New Year's Day, so there's a little more work to be done now than usual.
Earlier this summer there was a problem with this client when George took my place while I went out of town for another consulting gig. As with any conflict, I don't know exactly what happened, but the relationship with the client was uncomfortable for quite some time, and only lately, as we get closer to delivering the first phase of this project, do things feel normal again. Or at least I thought they did. Unfortunately the client brought this incident up again Friday, though I don't know why. I assume it's because they're just nervous about the project launch going smoothly.
Unfortunately nothing else has happened on the business sale front. Marty said he talked to Rob's investors one more time last week, but they weren't budging at all, and he felt like that deal was dead. I told Marty I was interested in hiring Rob, but he suggested I wait a little while. He said Rob was still very motivated to buy the company, and he might be successful in persuading other people to finance him.