True to his word, our business broker did indeed have a prospective buyer for our company, and Jack and I met with Marty and his prospect over breakfast this morning at a little restaurant near Marty's office.
I didn't sleep well last night, but our meeting was surprisingly relaxed and informal. The potential buyer's name is Rob, and I'm surprised to learn that he more or less does what we do here in town. I thought I knew most of our competitors, but I've never heard his name before.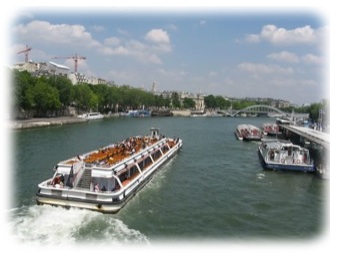 Rob is trying to build his own business, and has several people working with him on a part-time basis, and now that he's comfortable with the consulting business and local industry, he'd like to take the next step. Rob is younger than all of us, in his late twenties or possibly early thirties, and seems very aggressive, reminding me of myself at that age.
His business revenue numbers pale compared to ours, and I started to think that if things don't work out we should think about buying his business. When we asked about how he would be able to afford buying our company, he told us that he knows several influential people in town who are willing to back him, and he thinks he can raise enough. Marty vouches for him, saying that he knows the people Rob has been talking with, and he thinks it's possible.
The next step
The meeting went so well that by the end of the breakfast, as we discussed several different ideas about where to go from here, Rob mentioned that he's supposed to meet with a new prospect in the next week or two (Thanksgiving plans are getting in the way), and asked if he and I could make the sales call together. He said the prospect was small, and there wasn't a chance for a great deal of revenue, but it would be nice to test our ability to work together. Rob would like to take the sales lead during the meeting, and let me handle all the technical issues. He wants to keep our company name out of the discussion, unless something comes up where we have to mention it.
I told Rob that I'm reasonably well known in town, I've been to a ton of local business events, and my picture has been in the paper several times, so if someone says they know me, we need to be ready to say that we're looking at partnering on this deal. Although I have some reservations about doing this, it also sounds interesting, and I'm okay with the idea.
I asked Jack what he thought about the idea, and he was okay with it, but concerned about the specifics of how we'd handle it. He reiterated that Rob needed to drop back and tell the truth if the customer recognized me.
Personally, I really liked Rob, and I wanted to explore what it's like to work with him. Again, if he can't raise the money to buy our company, I like the idea of buying his business, hiring his people, and going from there.
As I thought about this, I realized that the only person at the company I can see as my "successor" is David. As I've written before, I really enjoy working with him, and he has a lot of great ideas. Right now he doesn't seem like he's ready to run the whole company, but there's nobody else I know that I'd rather turn the company over to.
Getting back to the meeting, I like a lot of things about Rob, and I'm willing to take this chance. Jack finally gives the idea his okay, and while Marty says it's a little unusual, if we're all okay with it, it's fine with him.
As we all drive off in our different ways after the meeting, Jack calls me and reminds me not to give away anything important at the meeting, that I should just play the role of the technical guy at the meeting, and try not to talk as much as I normally do. A little while after that Marty calls to ask me what I think, and I tell him I like Rob. He told me Rob said the same thing about us, and he was pretty excited. I asked him about Rob's financial sources, and while he didn't give me any names, he said Rob's family had connections with influential people in town, and if they thought this was a good idea and trusted Rob, they should be able to come up with the money.